Photographing A Large BioTech Product In A (Non-Existent) Lab
Actually, this huge biotech device wasn't in a lab. It was being tested and used for training on the factory floor in Lowell, MA. The closest current version of the unit was in Germany, over 3800 miles away. And, the lab wasn't very photogenic…
To create this image, we started out by photographing the device on a white background, to make it easier to separate it out from the factory space.
After retouching the background and the reflections, we had a silhouetted version of the device, ready to place on the page or into the right setting.
A cgi lab space, complete with 3d microscopes and consumables for the product, was created in Blender and rendered as a high resolution image.
A little tweaking and retouching later, the product is now in a lab space, helping potential buyers visualize it in their own space!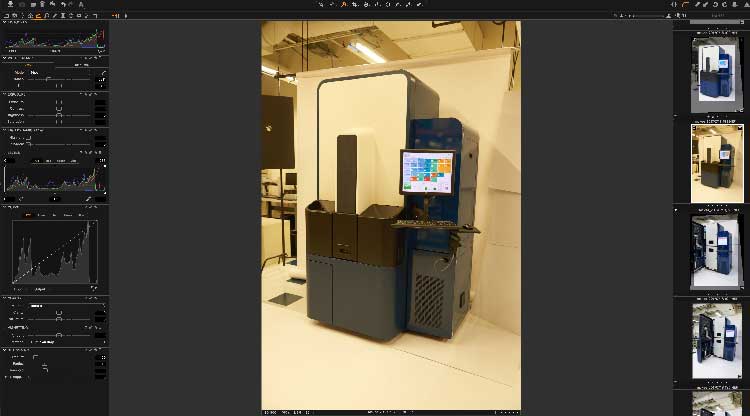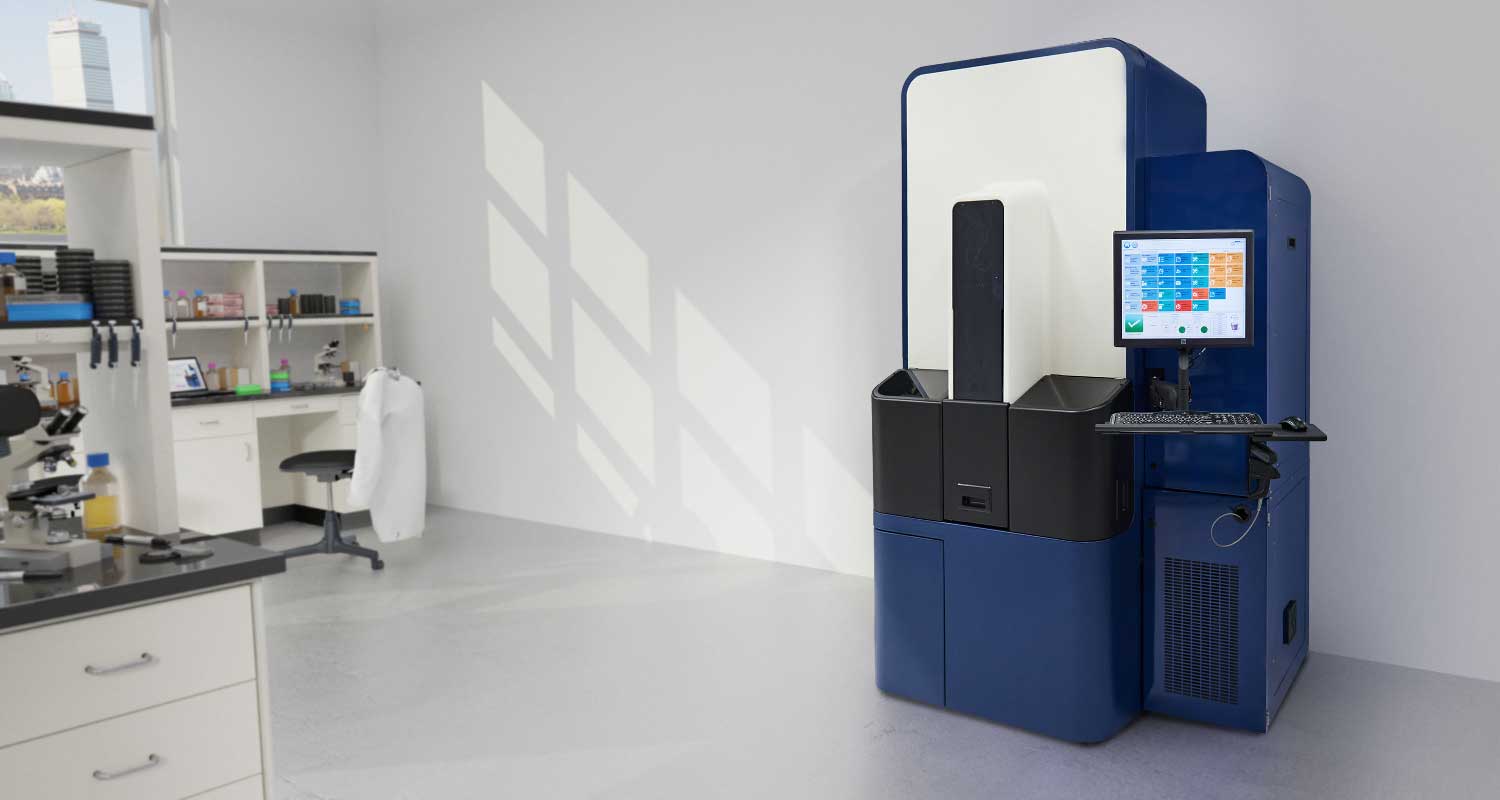 Behind the Scenes on Large BioTech Photography Retouching
Get in touch
Show Off Your Large Tech Products!