The Night Lights, Boston Collection
About The Night Lights, Boston Collection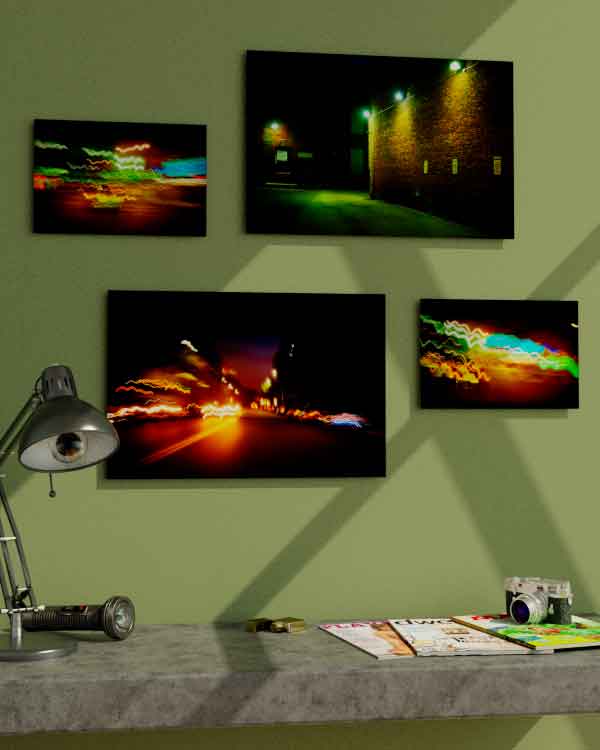 Exploring a unique, bizarre world of man made lights and shadows that only come out when the sun goes down.
From haunted cement and glass canyons, illuminated by neon and headlights to solitary sodium vapors in an alley, these images will catch your eye and spark your imagination.
Images from the Night Lights, Boston collection are printed on polished aluminum and are available in multiple sizes. They may be purchased from
Or,  may be purchased from the studio.
The Night Lights, Boston Collection
Like what you see? Get lost in Night Lights, Boston!
Like what you see? Get in touch!