What do you do when you are tasked with creating a poster for a serious play about the aftermath of a teen suicide, which is being produced by a serious group of teens?
You listen very carefully.
Jack Serio, who I have collaborated with more than a few times over the past few years, is taking the direction on this production. His drive to tackle the difficult subjects has not lessened since the days of Dog Sees God and God of Carnage. The quality of his productions belays the fact that he and most of the Boston Teen Acting Troupe aren't even old enough to vote.
They are serious enough that the people over at the Calderwood Pavilion have taken notice.
These guys are definitely ones to keep an eye on. They will change the world.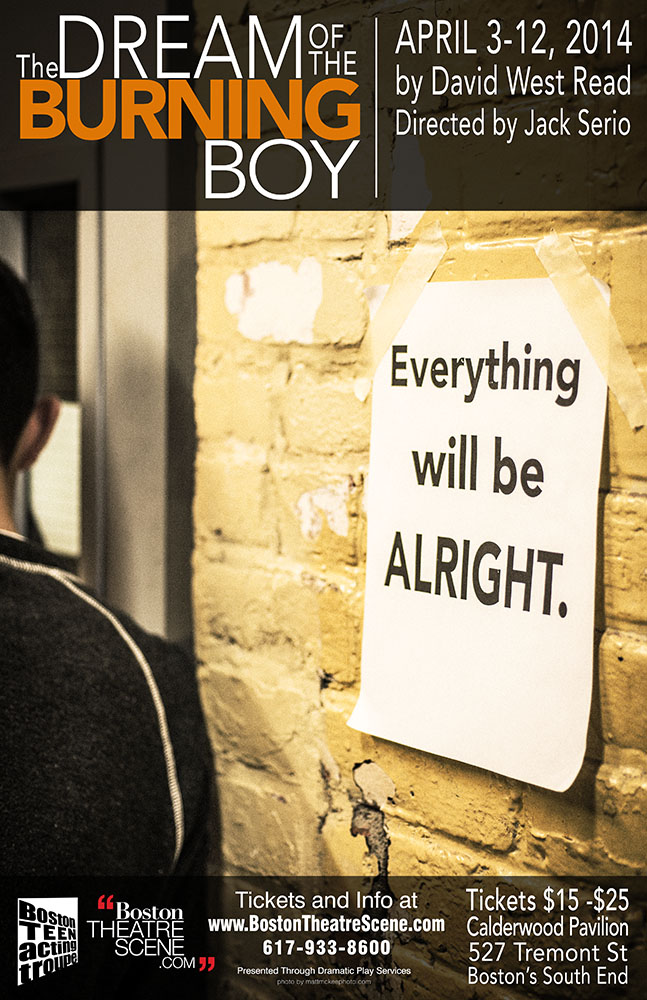 Get in touch
Add to your Art Collection!