Directions to Matt McKee Photography
How to Get To Matt McKee Photography
Ah, home sweet home! Here's some simple (I hope!) directions to Matt McKee Photography.
I have created plenty of location photography of people, places and things, in offices, biotech labs, conference centers, hotels and houses all over the country.
However, sometimes it is nice to shoot in my 1250 square foot photo studio at The Lofts at Westinghouse, in Hyde Park, just outside of Boston.
Come by and see the space or give me a call to come see you! (617-910-9314)
If you are using a GPS, put in 99 Waterloo Street, Hyde Park. I know, I know, it is a little weird but it gets you to the right entrance to the Lofts at Westinghouse.
When the gps says you have arrived, look around and you should see the Westinghouse Guard Shack and front entrance of 1 Westinghouse Plaza.
If you are coming down River Street, turn onto Neponset Valley Parkway and the entrance will be on the left.
If you are coming down Sprague Street, it will become the Neponset Valley Parkway.
The entrance to the Westinghouse Plaza will be straight in front of you.
Once on the property, it is fairly simple to drive around the buildings to get to the guest parking spots.
If I haven't already sent you a Guest Pass, let me know when you get here.
Please do not park in any spaces NOT specifically marked Guest.
Park only in GUEST spaces or you run a very real risk of being towed.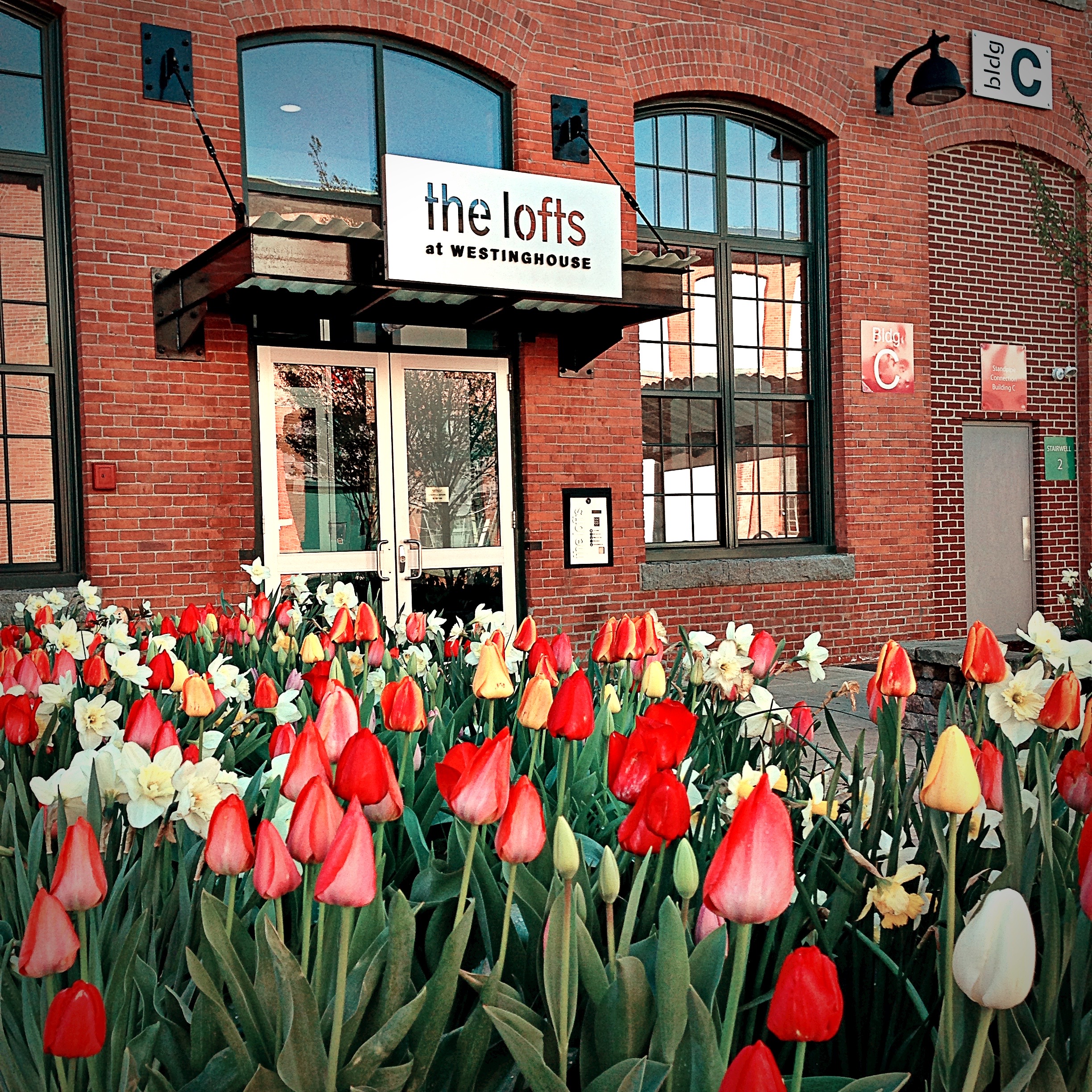 The Secret to Parking at The Lofts
The video above is a POV from the front gate, to the Guest Parking, to my studio door. It is short and  designed to answer a lot of questions for you. It was created by the amazing Asia Vo.
After you get on the property:
Past the security shack, follow the road to the right of Building A until the end of the building. You will see signs for the Lofts at Westinghouse.
At the end of the building, turn left and left again into the cul de sac that is the Lofts Parking Lot.
Park in guest parking (slots 61-64). If that is full, the lot at the end of the building (you just passed it) has guest spots as well.
The door to the building is on the left in the middle of  Building C lot.
Press # (pound sign) and then the number 0007  on the silver box to the right of the door and we can buzz you in.
We are on the second floor, out of the elevator to the left
Our phone number is 617-910-9314, just in case.