Behind the Scenes During the Little Shop of Horrors Photoshoot
The talented crew at The Footlight Club is back in the studio and gearing up for their latest musical production, The Little Shop of Horrors.
We had a meeting a few months back to discuss the various goals for the photo shoot. There was the all important poster image, which needed to fit into both a vertical and horizontal layout, some behind the scenes images for the theater newsletter, and an image of Audrey II for the back of the postcard.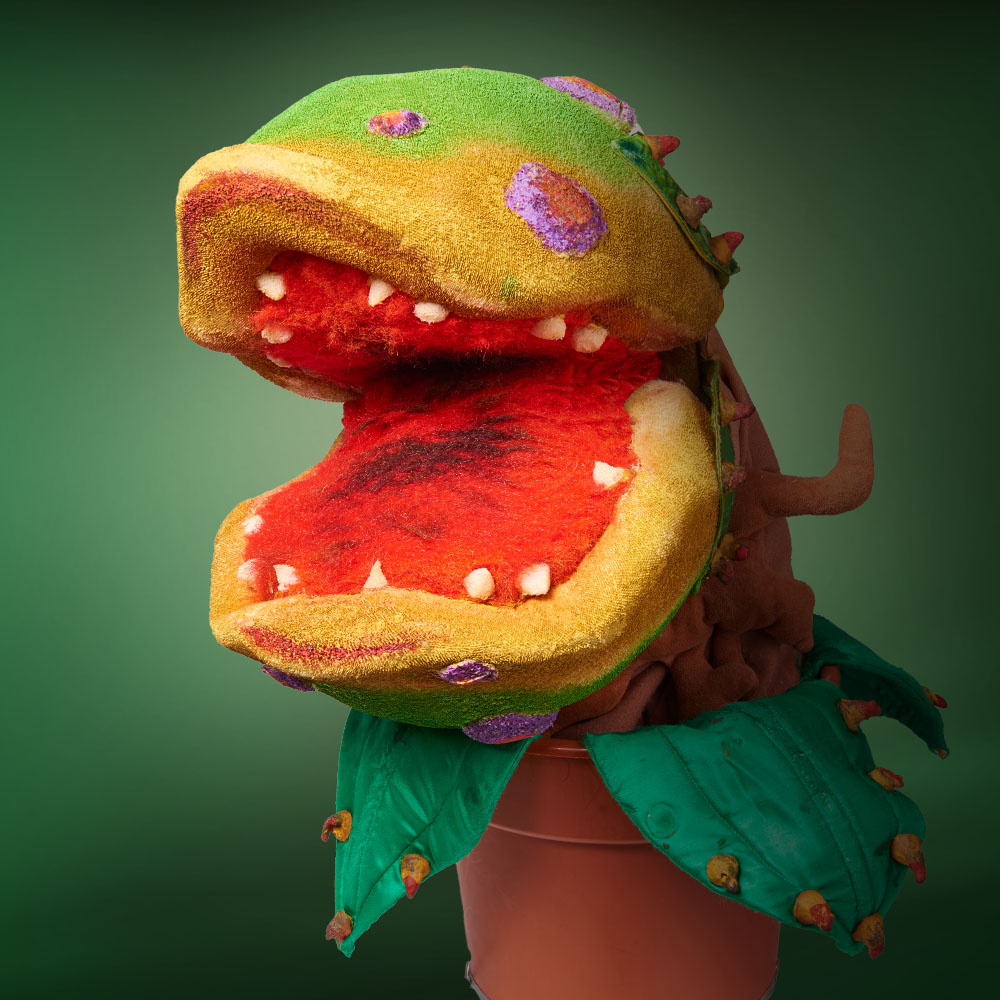 Little Shop of Horrors Behind The Scenes
The behind the scenes video (scroll down) helps to illustrate the minimal set we worked off of to create these poster photos. Our preplanning helped us to keep the shoot short and sweet.
However, we did need to trade the big Audrey II for the little puppet for the cover shot. The big one just took over the set too much!
A huge thanks, as always, to Todd Sandstrom Tobin, who was last in the studio for our poster for RENT. And, to Jen Ryan Gelzleichter, who is co producing the show with Carol Pyper. Also, thanks to Stephen Wrobleski, the director, for digging the poster concept and being so supportive, even as he was out of the country for the shoot!
Also, I need to thank Shay McKee for doing the behind the scenes interviews and for being my photo assistant for the day.
Get in touch
Let's talk about your new headshots!
Little Shop of Horrors Behind The Scenes Poster Photoshoot for The Footlight Club at Matt McKee Photography.
Book and Lyrics by HOWARD ASHMAN
Music by ALAN MENKEN (
Based on the film by Roger Corman, Screenplay by Charles Griffith
Originally produced by the WPA Theatre (Kyle Renick, Producing Director)
Originally produced at the Orpheum Theatre, New York City by the WPA Theatre, David Geffen, Cameron Mackintosh and the Shubert Organization
For the Footlight Club
Directed by Stephen Wrobleski
Musical Direction by Shawn Gelzleichter
Choreography by Lauren Schneider
Co-Produced by Jen Ryan Gelzleichter & Carol Pyper
September 16, 17, 23, 24, 30 & Oct 1, 2016 at 8 PM
September 25, 2016 at 2 PM
Little Shop Of Horrors is presented through special arrangement with Music Theatre International (MTI).  All authorized performance materials are also supplied by MTI. www.MTIShows.com
Music for the behind the scenes video:
Batty McFaddin Kevin MacLeod (incompetech.com)
Licensed under Creative Commons: By Attribution 3.0 License
creativecommons.org/licenses/by/3.0/