Happy Valentine's Day – A Photo Illustration by McKee Photography
A Valentines Day photo illustration of Cupid Noir, with a little behind the scenes video about how we created the image.
A Cupid Noir Anti Valentine's Day
Valentine's Day always seems to me a bit too commercial for it's own good. I mean, yes, I believe in love and romance. But, does it really require a ton of cash or can it be something more between two people, two partners, who are in love and want to celebrate what they share?
That's where Cupid Noir sprouted from.
What would happen if Cupid aged? What if it were a job, like any other?
You get up in the morning and put your wings on, one wing at a time, stare into the middle distance and ask yourself, "Well? How did I get here?" (David Byrne, Talking Heads)
It all started so innocently, with a little match making on the side. Sometimes, someone asks for an introduction. Next thing you know, it is 20 years later and those wings don't always hold you up so surely now. And, maybe the introductions are not as honest as they once seemed to be, all covered in red glitter and thin layers of chocolate until you can't tell if it is solid or hollow inside.
But, it's about love, in the end. Despite everything else, or maybe because of it, you put your wings on every day.
Because of love.
These days, there are a lot of Cupids in the phone book.
I should know, I am on the 6th page in the special section. You can see my display ad. All 3/4s of an inch of it. Right under the big guy's half page, full color invitation to the big show.
Most of those guys have better addresses than this dump. They've got big, marble lobbies with receptionist/security guards. And, they probably don't have to compete with an out of work tooth fairy for space on the building directory down the hall.
It's a tough job but I get by. I get some referrals from them from time to time. But, the sweet jobs they keep for them selves.
And, then she pushed open my door. Tall, blond and rich, like they always say in those book. I couldn't help but wonder if some intern at the big house made a mistake with their referral slip. There was no way she would stoop to getting ink on her fingers getting to my page in the book.
What was she doing here, anyway? Why'd she choose my dusty, cracked door?
Of course, I just had to wait until she opened her perfectly painted mouth to find out.
Already, I had a bad feeling about this…
Related Stories from the Studio . . .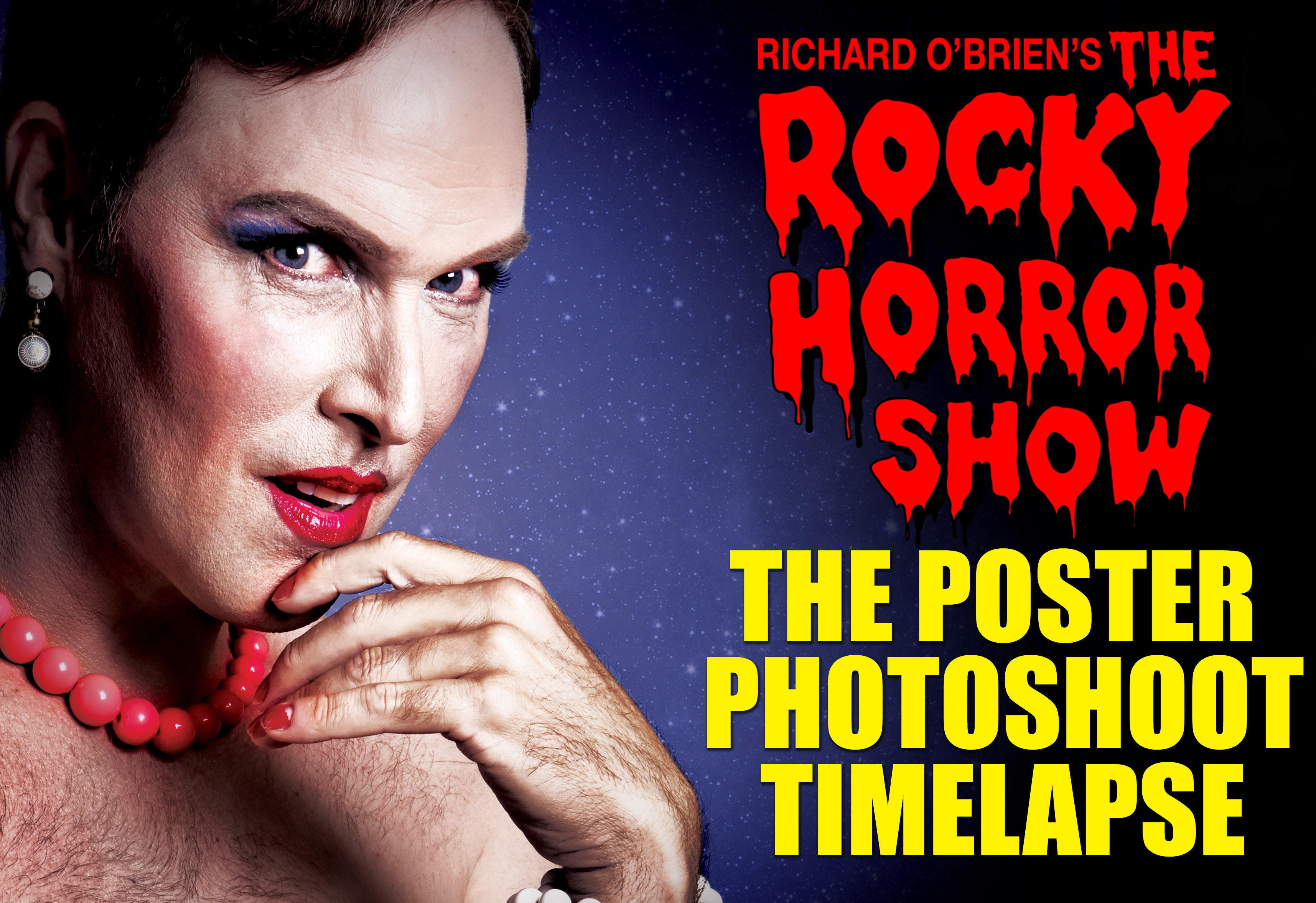 Timelapse video of The Rocky Horror Show poster photography and edit at The Footlight Club, Boston.