Book cover photoshoot for Peter Canova's Pope Annalisa featuring Sheena.
Photography for a Book Cover
Author Peter Canova contacted me to create a book cover illustration for his new novel, Pope Annalisa. My brief was to provide the base photography that a designer would fold into the rest of the cover.
During our photo shoot, we captured the solemnity of the subject matter and then worked a little on a Dark Portrait version.
Sheena was wonderful to work with, giving us so many amazing expressions.
This image was done after we had created the cover image according to the layout. Her beautiful eyes were inspiration to keep on shooting!
Creative direction by Peter Canova, art direction and photo illustration by Deborah Lash, hair and makeup by Coco.
Related Stories from the Studio . . .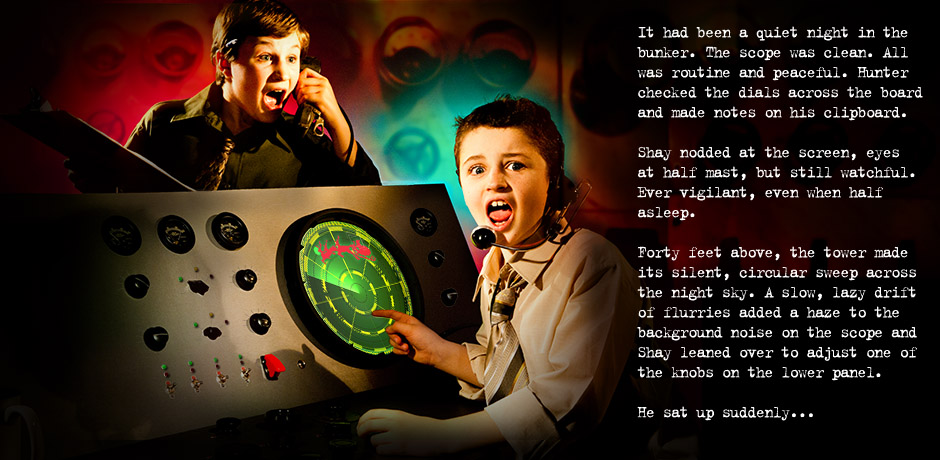 All was quiet on Christmas Eve as Gears looked over the scope. Suddenly, Rocketboy spots a blip coming out from the North Pole!