Behind The Scenes Big The Musical
Watch us create the poster for Big, The Musical for The Footlight Club, America's Oldest Community Theater, in our timelapse video
Behind the Scenes During Big, The Musical Poster Shoot
Watch us create the poster for Big, The Musical for The Footlight Club, America's Oldest Community Theater, in our timelapse video below.
Director Katherin Swimm and producer Oliva Sederlund approached me about the Footlight Club's fund raising musical production a few months ago with a very simple and clean concept. Our goal was to show the two versions of Josh in one image.
The behind the scenes video (scroll down) helps to illustrate the minimal set we worked off of to create these poster photos. Our preplanning helped us to keep the shoot short and sweet.
We started out photographing Jack Cormier and Dave Levy separately.
However, we decided that we got much more dynamic performances from both when we put them together and let them play off each other.
The mirror frame was shot separately on the same set.
Related Stories from the Studio . . .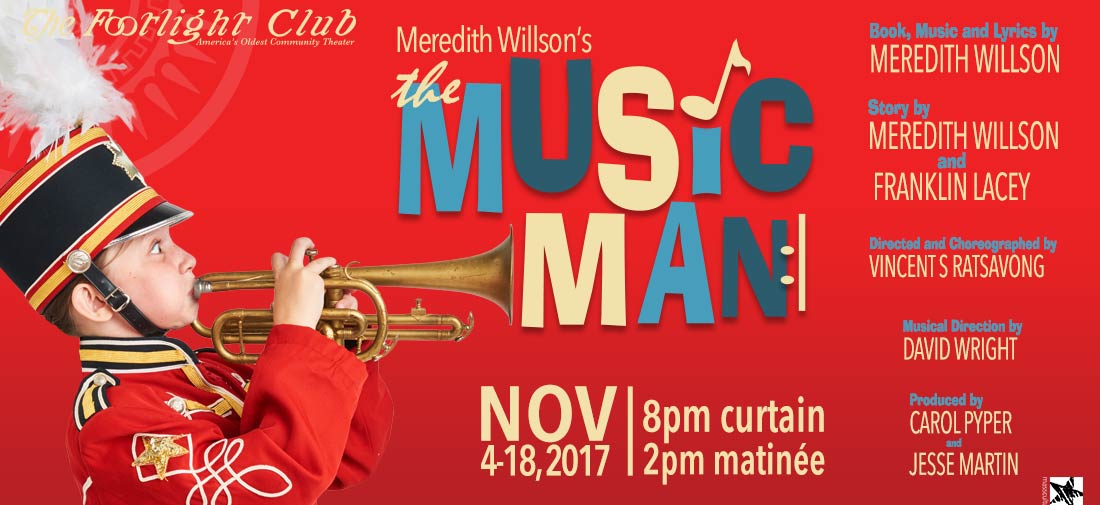 Outtakes from Meredith Willson's The Music Man poster, created for the Footlight Club's production.