Behind the Scenes During Big The Musical Poster Shoot
Watch us create the poster for Big, The Musical for The Footlight Club, America's Oldest Community Theater, in our timelapse video below.
Director Katherin Swimm and producer Oliva Sederlund approached me about the Footlight Club's fund raising musical production a few months ago with a very simple and clean concept. Our goal was to show the two versions of Josh in one image.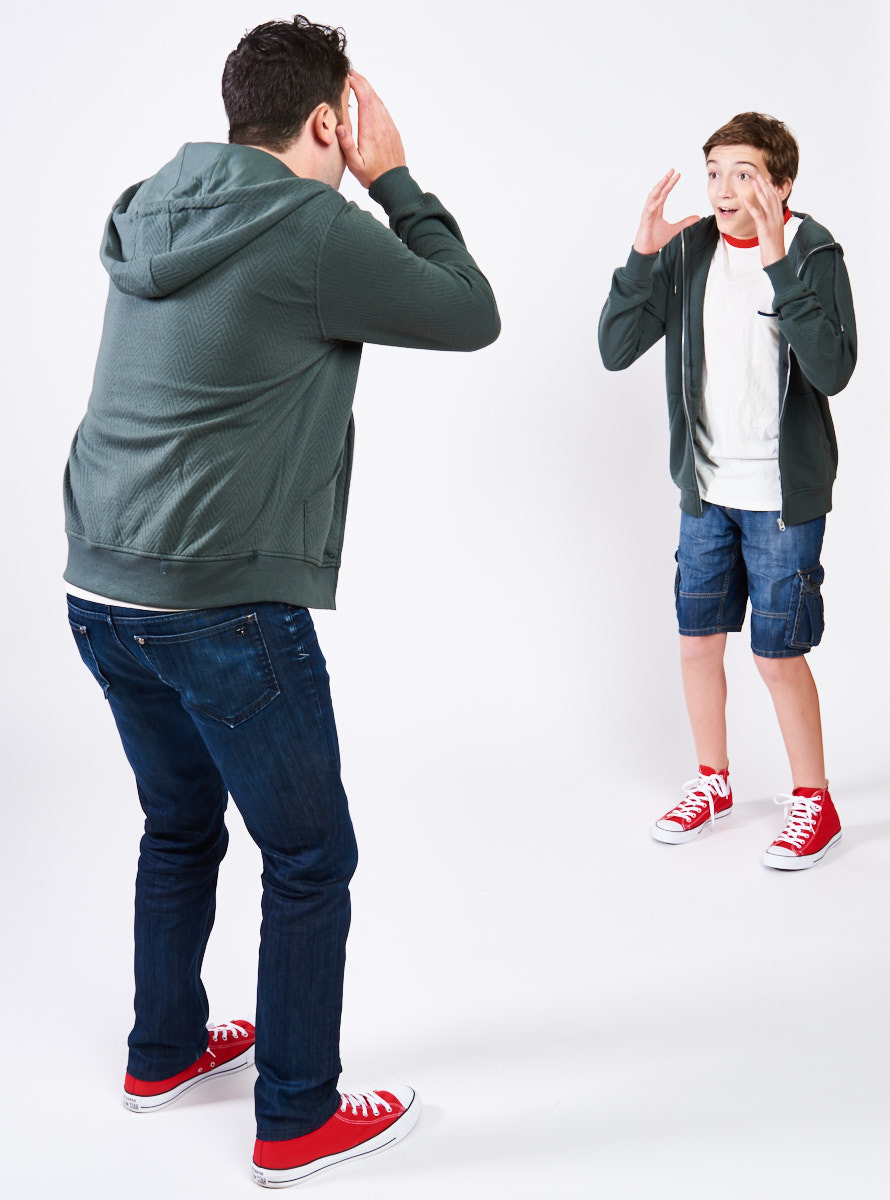 In The Studio
The behind the scenes video (scroll down) helps to illustrate the minimal set we worked off of to create these poster photos. Our preplanning helped us to keep the shoot short and sweet.
We started out photographing Jack Cormier and Dave Levy separately. However, we decided that we got much more dynamic performances from both when we put them together and let them play off each other.
The mirror frame was shot separately on the same set.
Get in touch
Let's talk about your new headshots!
Big the Musical Behind The Scenes Poster Photoshoot for The Footlight Club at Matt McKee Photography.
Big, The Musical:
Book by JOHN WEIDMAN, Music by DAVID SHIRE, Lyrics by RICHARD MALTBY, JR.
Based upon the motion picture "big" Written by Gary Ross and Anne Spielberg A TWENTIETH CENTURY FOX FILM.
Originally Produced on Broadway by JAMES B. FREYDBERG, KENNETH FELD, LAWRENCE MARK, KENNETH D. GREENBLATT. In Association With FAO SCHWARZ–FIFTH AVENUE.
Big The Musical is presented through special arrangement with Music Theatre International (MTI). All authorized performance materials are also supplied by MTI.
For the Footlight Club:
Josh The Older: Dave Levy
Josh The Younger: Jack Cormier
Directed by Katie Swimm. Musical Direction by Jeff Kimball. Choreographed by Elizabeth Rouse. Produced by Olivia Sederlund. Costumes by Ana Antolin
For Matt McKee Photography:
Videography by the Time-lapse Robots
Edited by Matt McKee
Licensed under Creative Commons: By Attribution 3.0 License