Jack contacted me to get his company's first production, The 39 Steps, promoted with a poster to be distributed around town and, of course, through the social media world.
Jack Serio is 15 years old. And, with Catherine Spino, has started the Boston Teen Acting Troupe.
The company came in, ready to go, with full costumes and professional attitudes. We were able to quickly get to the right image.
I can't wait to see what this crew comes up with next!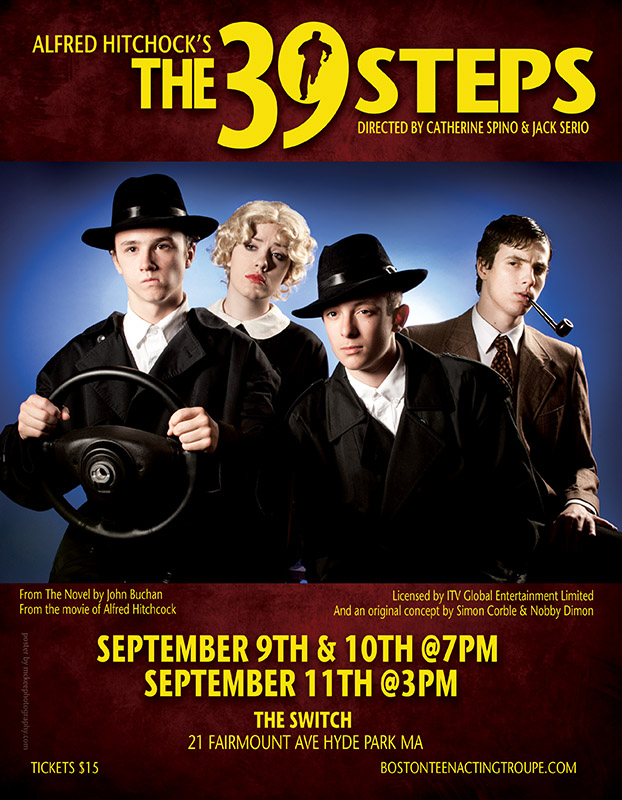 Get in touch
Let us help with your next product marketing campaign.