Rocketboy and Gears Save the Spirit of Christmas!
All those glasses of milk and plates of cookies seem to be taking their toll on the Man In Red. Rocketboy and Gears must perform… uh… surgery?… to save the day!
The Young Adventurers are back on the job!
From Rocketboy and Gears, and all the rest of us at Matt McKee Photography, we want to wish you and yours a very happy, healthy and safe winter holiday season!
However you celebrate this time of year, we hope you will enjoy our photo illustration of Rocketboy and Gears, in their fourteenth Studio Christmas Card.
Join Rocketboy and Gears as they plunge headlong into the most challenging mission of their young careers:
They must save the Spirit of Christmas!
While investigating a freak rain of fruitcakes, our heroes discover a body in the bushes. Who could this mystery man be? Is it the Man himself or just another cog in a plot of greed and hoarding?
The boys are gonna need all of their skills to get to the bottom of this one.
Rocketboy will be put to the test to shake things up in a rip roaring guitar duet and Gears will have to build his best invention yet to save them all!
Jump into the action find out if they can save the Spirit of Christmas in the fourteenth adventure of Rocketboy and Gears!
Check out the whole Rocketboy and Gears saga!
Related Stories from the Studio . . .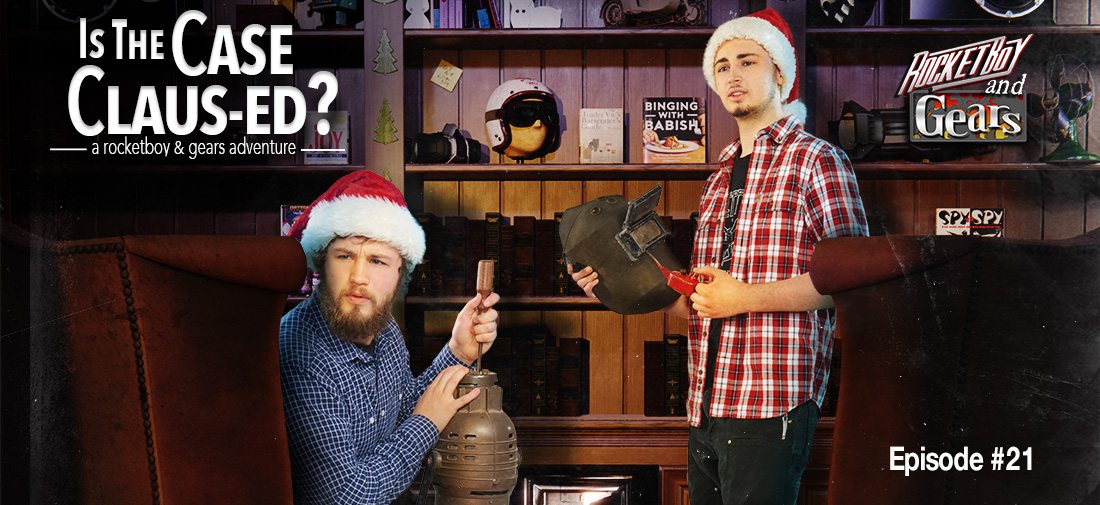 We created a Rocketboy and Gears Adventures Photo Studio Holiday Card to celebrate our Photo Studio abilities. Here's why and how we did it.