Merry Christmas from The Frost Brothers
The Frost Brothers were the first inklings of what would later become the Adventures of Rocketboy and Gears
The Frost Brothers Working Magic!
The Frost Brothers are the first inklings of what will become Rocketboy and Gears adventures.
Combining props and digital backgrounds, we create a Christmas card in the photo studio (a one car garage converted into a cold studio space!) explaining how frost ends up on the windows.
Related Stories from the Studio . . .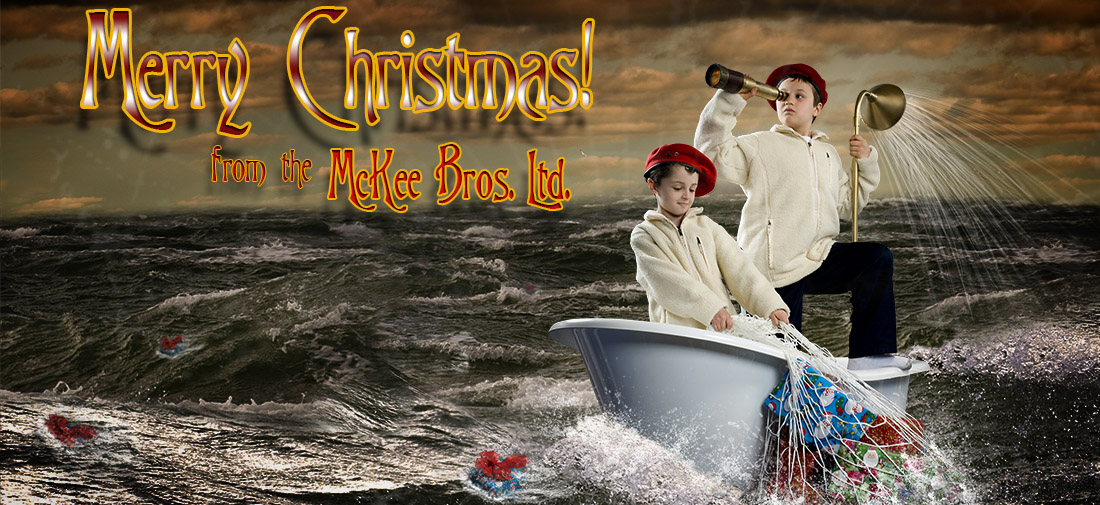 This historical photo shows the Legend of the Harvesting of Gifts that happened every holiday season, long ago, on the high seas.