Fiddlehead Theatre's West Side Story Coming Soon!
Fiddlehead Theatre's West Side Story Key Art to promote the energy of a classic of American Theater!
Modern Romeo and Juliette
West Side Story is a classic Romeo and Juliett story set in the 50's and set to music. With lots of great dancing and songs, it has become an American Classic! And, we were tasked with creating Fiddlehead Theatre's West Side Story Key Art.
Founding Artistic Director Meg Fofonoff and Associate Artistic Director Stacey Stephens reached out to me to create new photos of their actors to be used in their marketing collateral.
The day of the shoot was right after Hurrican Joaquin had come through, so it was that perfect over cast type of day to capture dancers under the over pass near their rehearsal space.
We were able to get a brief bit of time on the dance floor to photograph Maria and Tony in their element. However, with the storm moving off the coast, it was about 110% humidity in the space. Add the dancers working around us and you had a hot and sweaty shoot! But, we got the shots we wanted anyway.
All in all, a great show and a beautiful vision for the show.
So much of what happens during a theatrical production is about what happens on stage. However elegant and beautiful that may be, without an audience, arguably, there is no show.
Our goal, therefore, is to create images that will entice an audience to look closer at the production. And, ultimately, get them to the box office.
By creating stand alone images that capture the flavor and magic in a single moment, we are able to tell the story of the production, without giving away the punch line.
Related Stories from the Studio . . .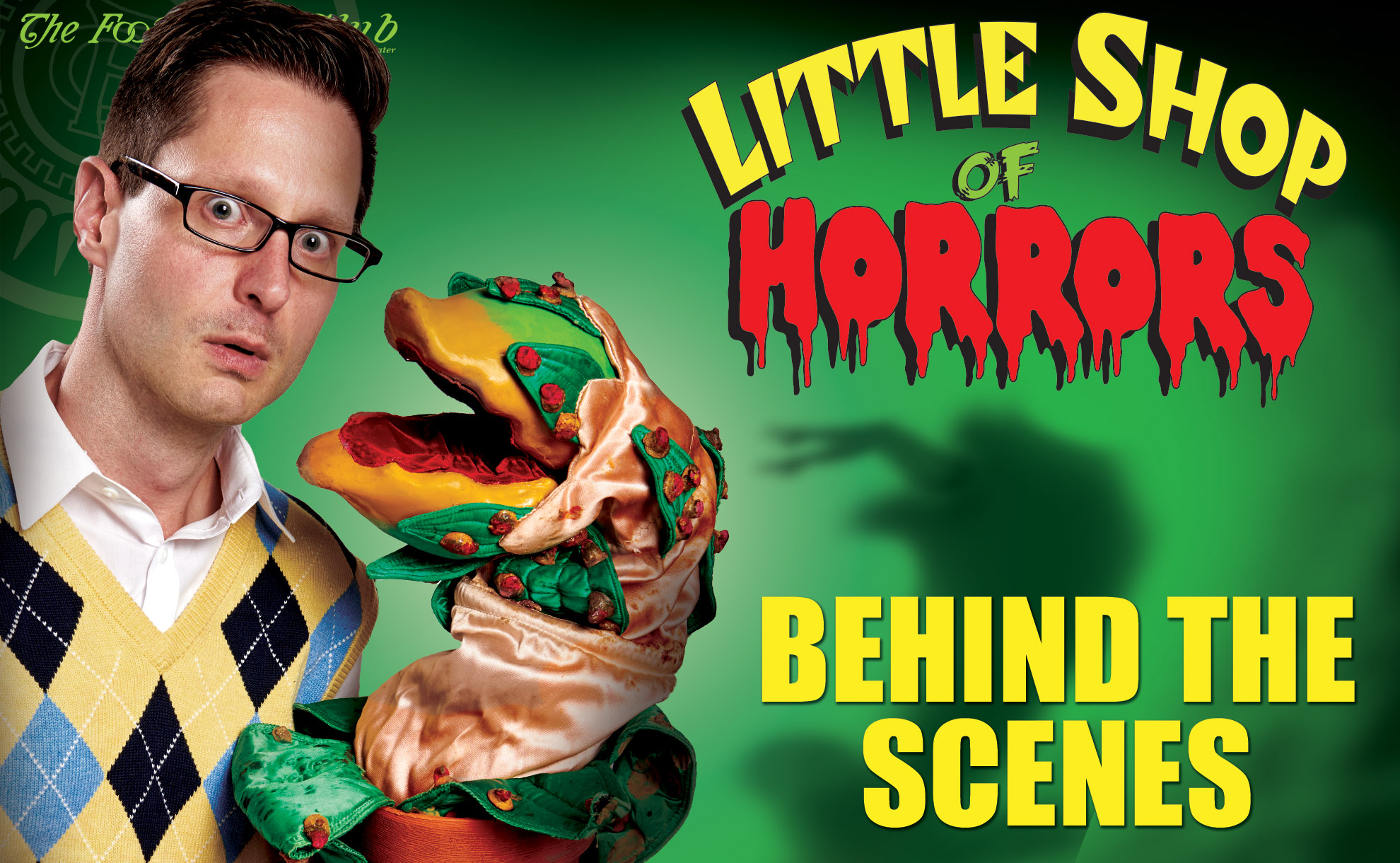 The Little Shop of Horrors Behind the scenes poster photoshoot. Enjoy our short, on set and post production video from our sessions in the studio.