The Promethean Dreams Collection
About The Promethean Dreams Collection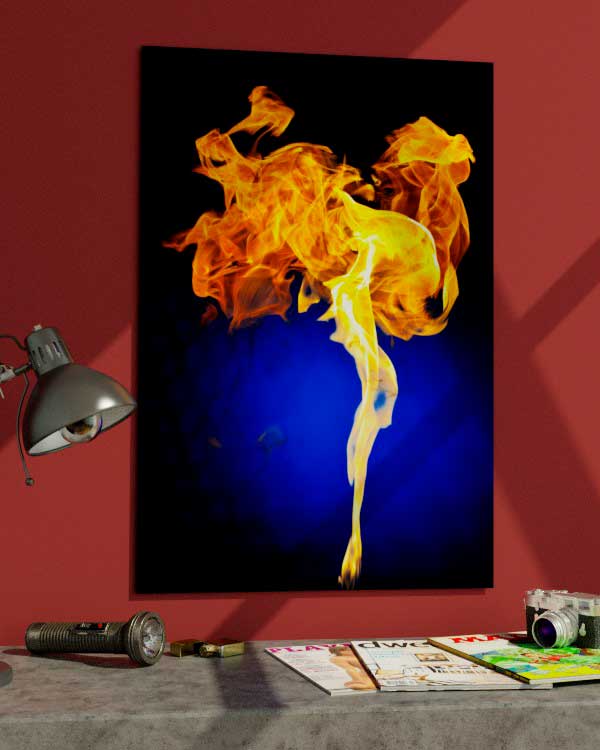 Derived from Prometheus, the Titan who stole fire from Mount Olympus and gifted it to humanity.

An exploration of the visual form of a flame. Captured in a moment, frozen in an abstract, each flicker fascinates as it caresses and careens through an invisible world.
It is a slice of primal force that takes on its own life and personality, which causes us to stare in rapture. 
Some see angels and dragons, while others see dancers and waves.
Both, and neither, are correct as this primal element echos to something deep inside us all.
To worship at the hearth, as we have done since the beginning.
Fire, the primal element that gives birth to the universe and all that is within it. It is a catalyst for change, both destructive and rebirth.
It is the violent oxidation that changes everything.
Promethean Dreams is designed to arrest the eye and start conversations as the flames appear to flicker and shine with iridescence as you move around the room.
Each image is available as a limited edition print on aluminum, sized from 5″ x 7″ to 40″ x 50″.
The Promethean Dreams Collection
Like what you see? Get your own Promethean Dreams!
Like what you see? Get in touch!