Vanya and Sonia and Masha and Spike – The Character Portraits
Custom character portrait photography for the show Poster – Vanya and Sonia and Masha and Spike!
Custom Character Portraits
The Vanya and Sonia and Masha and Spike poster was an opportunity to get back in the photo studio and create eye catching, story telling portraits of the show's cast, in character.
To create the elements for the poster, Michael Colford and I discussed the core of each character's motivation.
These were broad strokes. We knew that each actor was going to bring their own interpretations to the shoot.
Since we were photographing black and white(ish) on white, the lighting set up needed to be snappy, but not too heavy handed.
The play is a comedy, after all.
The players got into their costumes (with the exception of Mordecai, who's version of Spike tends to take his shirt off) and we got started.
Preplanning let us make decisions on where the players would "live" on the poster and drove the posing decisions.
The characters that were not slated to be on the poster design for the community theater had a bit more freedom to experiment.
The Social Media Campaign
Related Stories from the Studio . . .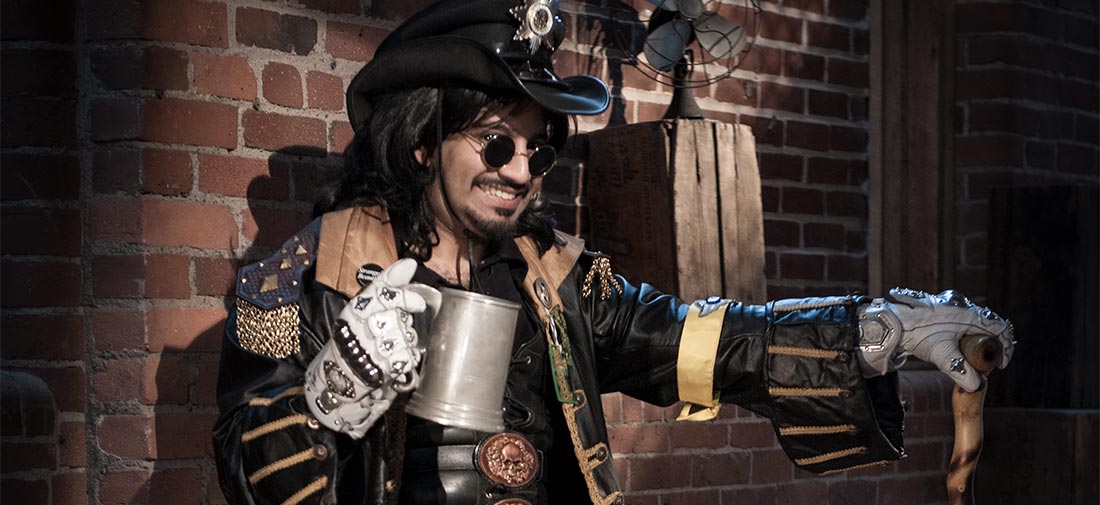 A steampunk portrait for an up coming book project.