5 Secrets to Great Lab Photography
Secrets to great lab photography that will make your next web site update sing to your potential clients and customers. Here's what you need to know.
#1. Plan for a Successful Photoshoot
Make a list of the photos you want, the areas you want to feature and where they will "live" on your web page.
Walk through your lab and pick out pieces of equipment that may make a great high light for your capabilities page.
Do you have an interesting break room that could work for a page about your corporate culture?
#2. Scout your lab with your photographer
A professional photographer can help you decide what will work in a photograph and what will be a distraction.
They can also help you decide how many people can be in that photo and what will need to be cleaned up.
The walk through also helps to create a realistic schedule for how long each photo should take.
And, often, the photographer will see other potential images that will help to illustrate your company.
#3. Prepare … everything!
Before the photo shoot, make sure that you have clean and pressed lab coats that fit your people.
Clean up the spaces around the shooting area so that they look professional and don't have distractions. Get any safety gear ready, such as appropriate gloves and safety goggles. Make sure that hair, makeup and other wardrobe items are appropriate and planned for.
Also, let your people know when the shoot will take place so that they can plan their work around the schedule and not be upset about having a photography crew in their midst.
Sometimes, natural or ambient light can be used in a set.
But, more often, the photographer will choose to bring in their own lights for better control, more even lighting and even for artistic elements.
This means more gear in the space than you may be used to. But, at the end of the day, the images will be better for it!
We almost always shoot tethered, which means that the photographs show up on our laptop while we are on set.
We can review each image to see if it works compositionally, if we have all the correct props and safety gear in each image and we can make changes and recommendations easily on set.
You can also provide important feedback about how the image should look. Should it be horizontal or vertical? Should there be another technician in the background? Is that microscope necessary or a distraction?
If you follow these secrets to great lab photography, you will have a great shoot and your investment of time and resources will give you great results!
Check out more How to tips for your next marketing projects!
Related Stories from the Studio . . .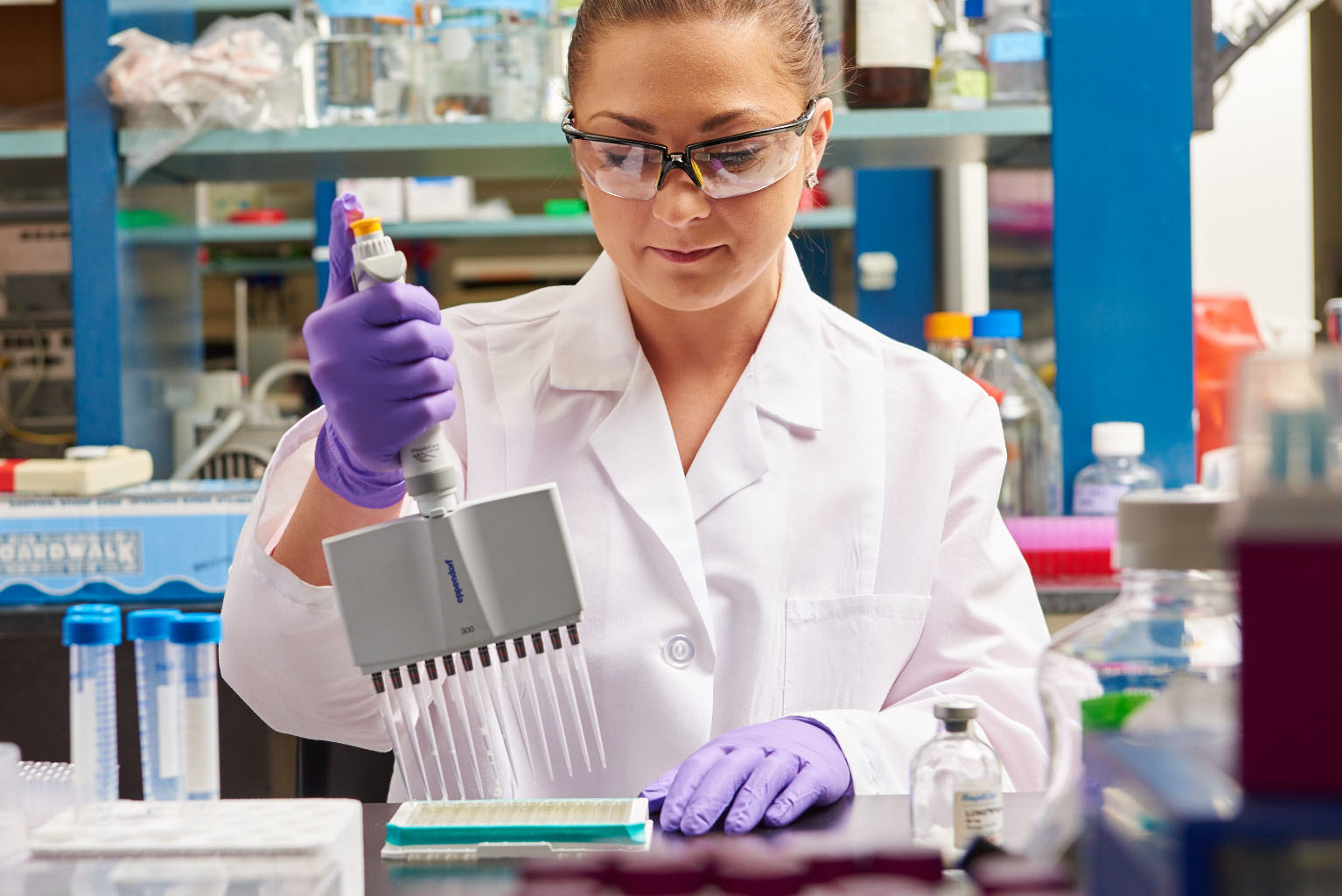 In the lab Photography Humanize Your Science and Your Company Ad tear sheet for pharmaceutical products Photographs to market labs and biotech