Another Box of Holiday Cheer!
The boys take their love of the workshop out into a Raiders of The Lost Ark warehouse!
A Merry Christmas to All!
This year, I had photographed in a giant warehouse that reminded me of the scene at the end of Raiders of the Lost Arc.
I just couldn't resist setting up an image of the boys packaging up some kind of Holiday Cheer to be shipped out to the world.
As usual, the boys played right along and were very happy to be hammering and sawing… and hamming… up the afternoon!
They never even asked what was in the box!
Related Stories from the Studio . . .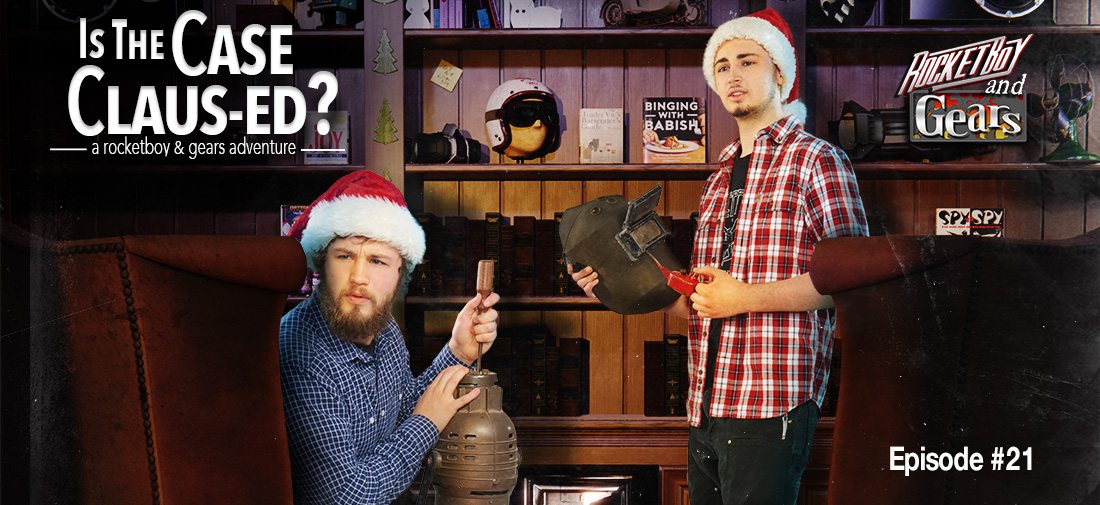 We created a Rocketboy and Gears Adventures Photo Studio Holiday Card to celebrate our Photo Studio abilities. Here's why and how we did it.