Rocketboy and Gears: The Missing Case of Candi Kanes
Our 20th Rocketboy and Gears Studio Holiday Card is out in the world. Here's a little about how we made our photo manipulation come alive. Happy Holidays to All!
Our 20th Rocketboy and Gears Studio Holiday Card is out in the world. Here's a little about how we made our photo manipulation come alive. Happy Holidays to All!
The McKee Photography Studio Christmas Card
We just finished creating our 20th studio Happy Holidays card. My boys, Rocketboy and Gears, decided back in January of 2019 that we needed to do a noir scene this year.
The back story for the book cover went kind of nuts. There was a story line involving a Mr. S Claus's illegitimate daughter, an addiction to something called icicles and more mayhem than would normally be in old books that the card series is loosely based on.
So, we did have to rein things in a bit…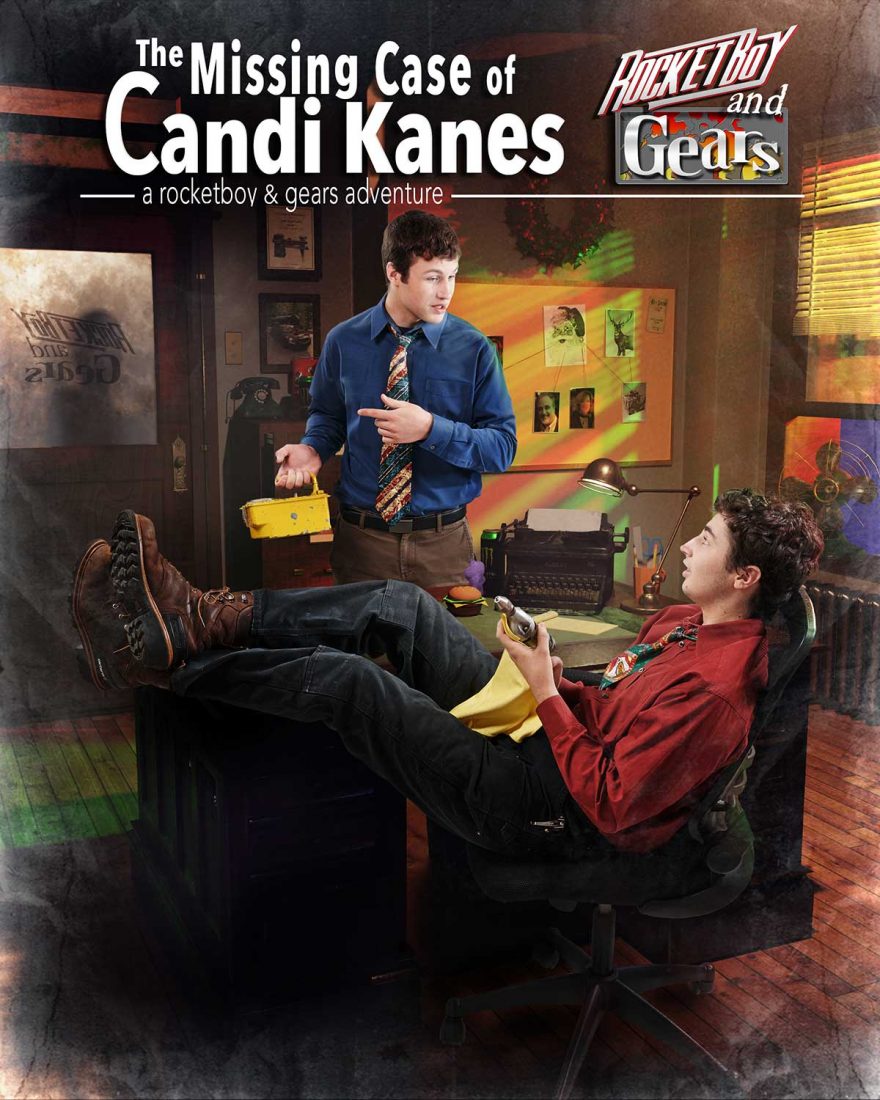 Anyway, the background was created in Blender and we did a little shopping for some props. The 1962 CD V-715 Radiological Survey Meter in Gears hand was purchased this summer at a flea market. And, Rocketboy's drill was picked up a few years back.
Never know when you might need props like this!
I hope you enjoy it and we at the studio are looking forward to a rockin' 2020!
Be sure to check out more behind the scenes and Christmas Cards for more past adventures
The Evergreen Paradox Story Excerpt:
It was a thoughtful night in the old office.
With the wrap up of the last case, Rocketboy and Gears were tired, but satisfied. They were looking forward to a nice, relaxing December break.
"It sure is quiet," said Gears distractedly.
He picked up his Victoreen Radiological Survey Meter from the shelf and started daydreaming about the last time they had it out on a case.
Rocketboy carefully finished polishing his Model 549 Electric Drill, while leaning back in his comfy chair.
He set it down on the desk, next to his cheeseburger, and looked over at Gears.
"You know who we haven't heard from yet this year?" he asked.
"Yeah, I know," Gears responded. "But, surely he can't need us every year!"
Just then, the boys heard the floor in the hallway outside their office door creak.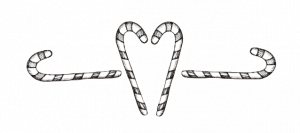 How We Make The Studio Holiday Cards
How did this holiday photo series get started?
When Gears, er… Hunter, our oldest, was born, we wanted to create a photo studio holiday card to send to family, friends and clients.
However, I was not a fan, creatively speaking, of the standard generic family portrait. So, my wife and I collaborated to create something a little more interesting. It kind of snowballed into … well… photography, photoshop and general mayhem
And, has continued to snowball for the last 20+ years…
My favorite comment was from my young second cousin. She mentioned how much she loved seeing the cards every year. And, that she really wanted to read the "books"!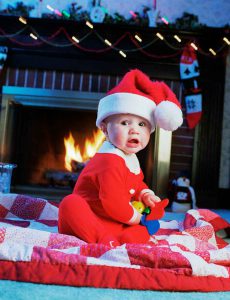 It seems to take a whole year to bring it all together!
The original concept for the photo manipulation started back in January of 2019 this time.
I started building the 3d set in Blender back in September and didn't get to finish it until just last week.
The shoot portion of the production lasted about 2 hours, after discussing props and costumes the week before.
Final retouching was about 5 hours.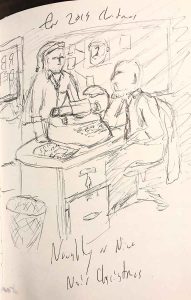 How do you make your sets?
Since 90% of the image is digitally created in Blender, the rest is about lighting and getting the pose right. We lined things up in the camera with a test render, using CaptureOne's Overlay feature.
After that, we worked on position and expression.
How do you photograph these set ups?
When my wife and I were growing up, The Hardy Boys Mysteries and Nancy Drew Mysteries were always on our respective reading lists. And, I was always excited when I saw a collection of those books lined up on a bookshelf. To this day, that still gives me a thrill.
When the Rocketboy and Gears concept really gained steam for us, those book covers, which have shown up as excellent memes now, became a touchstone for our creative process.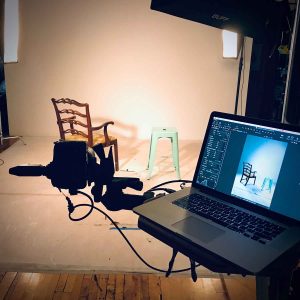 How has the process changed over 22 years?
In the beginning, we were shooting film and scanning the image for some retouching. Nothing too serious.
Then, with digital cameras, we got much heavier into compositing.
The last few years, we brought heavy duty cgi, through the magic of Blender, to the party. That is when the sets got a lot more minimal and the worlds got much bigger.
This year, however, I found myself going back to photoshop to drive the concept.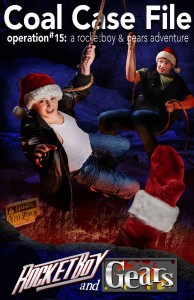 Yep. Another year in the can and already there is gossip about what to do in 2020.
Heck, I'll keep making them as long as the Boys want to keep playing!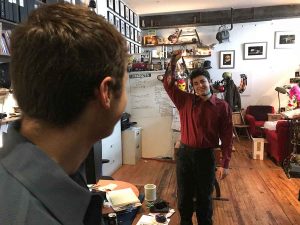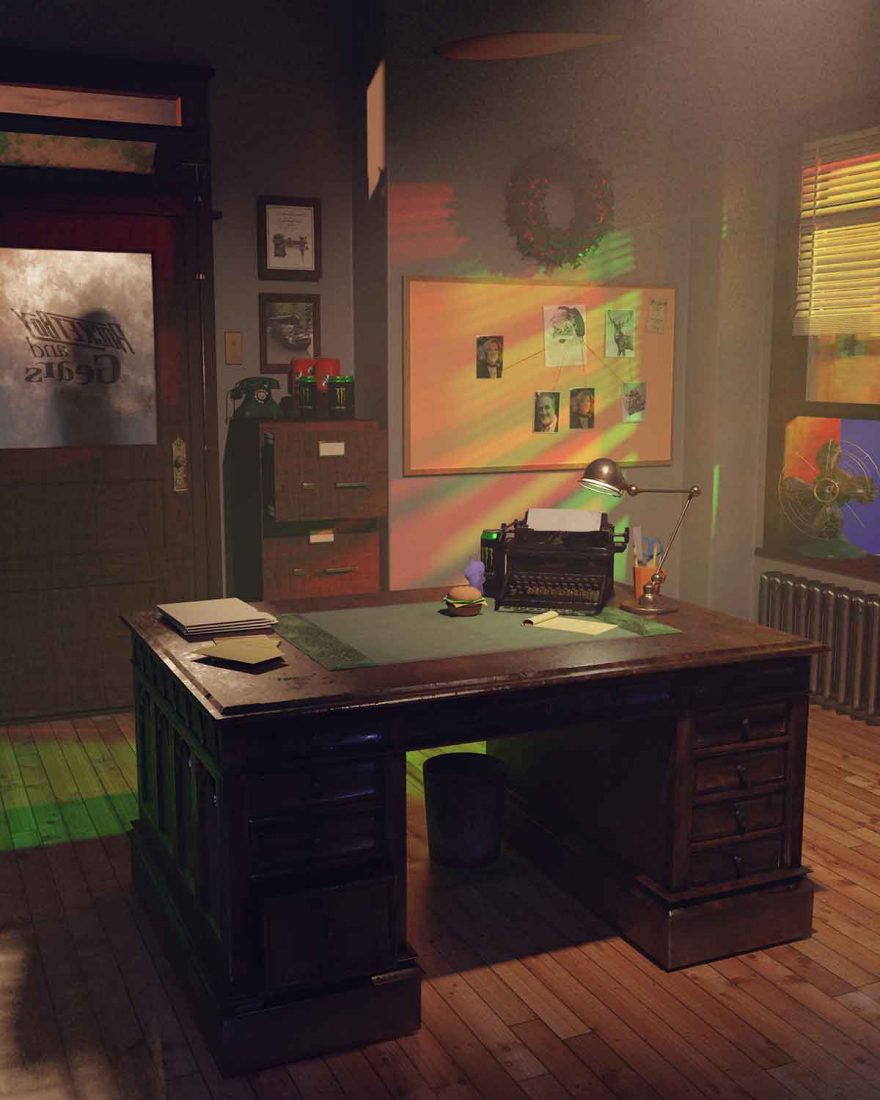 Happy Holidays, Everyone!
Stay Safe and Healthy out there.
Related Holiday Card Stories from the Studio . . .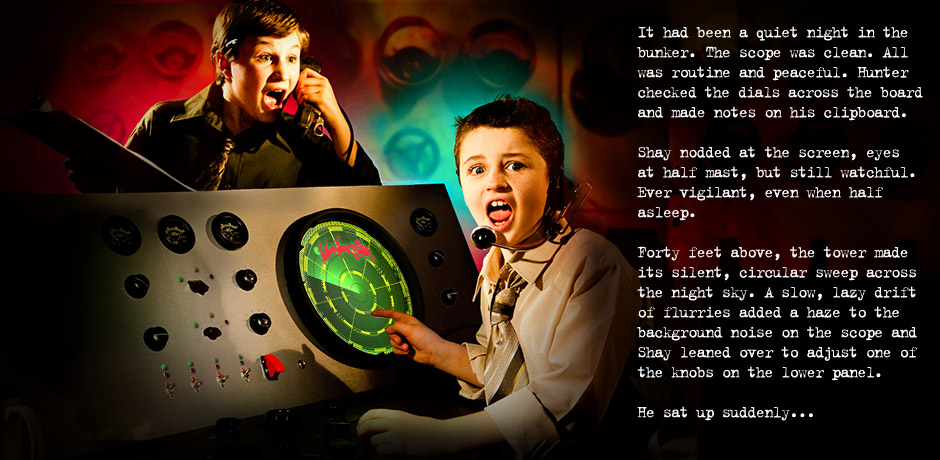 All was quiet on Christmas Eve as Gears looked over the scope. Suddenly, Rocketboy spots a blip coming out from the North Pole!