Eight, by Ella Hickson, A Boston Teen Acting Production Poster
Theater posters for indy productions are always unique and interesting. This one composited cast members with a representative still life.
Theatrical Poster For Eight
The Boston Teen Acting Troupe is back again this summer. This is the first of two theater posters we are putting together for them.
This show involves 8 monologues on a clean stage at Oberon. We decided to give this one a bit of a club feel, while staying true to the monologue materials.
As a result, we broke the shoot into two phases. The first was a series of single portraits of the actors in their roles. We didn't want to do headshots of the actors, but we did want portraits of the characters that they will be portraying.
This is always an interesting process as the poster is often shot at the beginning of the rehearsal process.
Which meant that Garrett Sager, the director, was watching closely to help us find the characters.
The second phase was to build a small bar shelf set and post blank pictures where we could drop in our actors wherever we wished in post.
It looks like it is going to be another fantastic BTAT production, pushing the boundaries of imagination!
Related Stories from the Studio . . .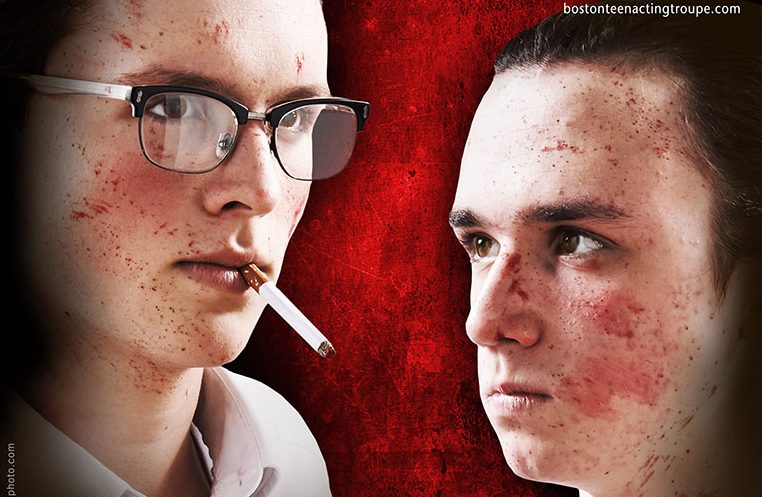 Creating poster photography of young actors playing "old" characters can be a challenge. But, these teenagers rise to the challenge for RED. Check out a bts video, too.