The Eight: Reindeer Monologues Poster and Social Media
Thoughts and a brief video about a poster and character portraits for The Eight: Reindeer Monologues
Thoughts and a brief video about a poster and character portraits for The Eight: Reindeer Monologues
The Eight: The Reindeer Monologues Poster
Our project this time was to create a photographic illustration and character portraits to promote the Footlight Club's 7A Series production of The Eight: Reindeer Monologues on social media.
If you are not familiar with this work, it is a play by Jeff Goode that, although written in the 90's, is very timely today.
It is a dark, dark Christmas comedy. Scandal erupts at the North Pole when one of Santa's eight tiny reindeer accuses him of sexual harassment. As mass media descends upon the event, the other members of the sleigh team demand to share their perspectives, and a horrific tale of corruption and perversion emerges, which seems to implicate everyone from the littlest elf to the tainted Saint himself. With each deer's confession, the truth behind the shocking allegations becomes clearer and clearer. …and murkier and murkier.
Poster Photography Preparation
Life, as they say, is in the details.
Ginny, the play's director, and I spoke at length about what The Eight was about and how we wanted to attract attention to the production, while keeping with the dark comedy themes that Jeff Goode included in his script.
This meant that we needed to get custom reindeer cookies (which were not yet in season). Ginny sourced a bakery for the pastries.
Also on our prop list were the traditional christmas bells, as well as a studded collar, which represented Vixen's photoshoot for a well known men's magazine.
The second half of the promotional materials for the play are the Character Portraits. These are, as you may have seen in my other posts, themed portraits, not of the actors, but of the characters they are playing.
For our theme this time, we decided to go with a clean, stark, editorial look, first made popular by Richard Avedon and then further refined by Playton.
Related Stories from the Studio . . .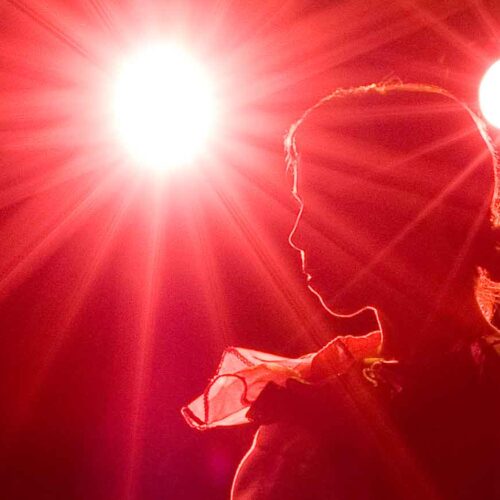 Entertainment Photography, Stock Photos A Moment on Stage Footlight Club Brochure Cover 2008-09 seasonFootlight Club Brochure Cover 2008-09 seasonFootlight Club Brochure Cover