Theater Photography Can Mean Murder!
Theater photography to promote Ravenscroft, a gothic period play about murder! Creating photography to promote a theatrical production does mean a little planning to be successful. The play opens March 17, 2018 at the Footlight Club.
Theater Photography Can Mean Murder at Ravenscroft!
I have worked with director Jamie Alley several times over the years. He always brings lots of ideas to our theater photography sessions.
This time, he is directing Ravenscroft, a dark, gothic comedy by the prolific playwright, Don Nigro.
Creating Photography for Period Production
Ravenscroft takes place in an old English manor house, so we decided to do our photography at the Footlight Club.
The Club is actually the oldest continuously running community theater in America. It was established in 1877 and has been working out of the same building for most of that time. So, there was certainly history there.
Costuming by David Alger kept the look going, with most of the wardrobe from the Club's stock collection.
Theater Photography for Social Media
The 7A Series produced at the Club is designed to be run on a very minimalist budget. So, most of the marketing is done through word of mouth and social media.
To help feed the social media beasties, we created not only a "poster" image, but generated individual character portraits. Each actor was tasked with summing up their individual character with one look.
This can definitely be a challenge when the rehearsals have only just begun. Many times, this early in the process, actors have not had a chance to settle into their rolls. However, with the director's help, it often turns into an improve exercise and it is always amazing watching people transform into their characters before my eyes and lens!
You can see other posters we have created for The Footlight Club here.
Related Stories from the Studio . . .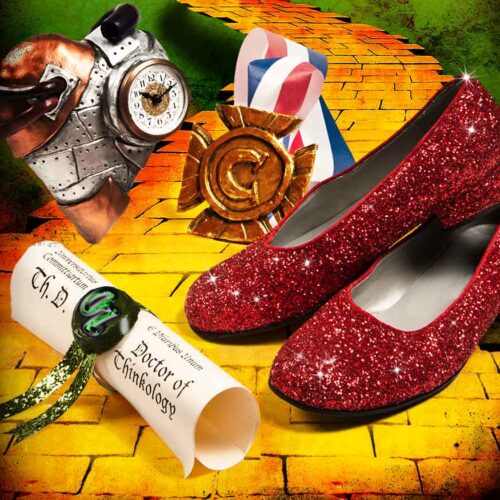 Over coming the unique challenges that we faced when creating the Wizard of Oz poster for RTW Boston.