Bye Bye Birdie, Rockin' the Poster
The fun folks at the Footlight Club are photographed for poster marketing their production of Bye Bye Birdie. Rock and Roll!
Behind the Scenes Creation of a Poster
The fun folks at the Footlight Club were back in the studio for a photo shoot poster and related collateral for the American classic comedy musical, Bye Bye Birdie!
Planning for the Creation of a Poster​
Planning for the photography meant digging into the history of the 1950's music scene, specifically around Elvis, to check on classic posters and poses, as well as to look into the clothing and basic poster designs from the period. With Cat Stromer on costumes, I was left to concept the rest of the poster and run it by the director, Todd Rinehart, and the producer, Jen Ryan Gelzleichter.
Our biggest challenge was to get across the fun and humor of the show. That task really fell to our two performers, David Levy and Emily Sheeran. Emily's mother was on hand to help with hair and makeup duties, before she was driving Emily back up to Beverly for tech week on another show. That is one busy teenager!
With a driving Pandora soundtrack based off of "Hound Dog!", everyone was in the mood to bop and photography just rolled along. Dave got his Elvis on and Emily channeled a 1950's first kiss perfectly!
The show opens on November 8th. You should check out their hard work.
Related Stories from the Studio . . .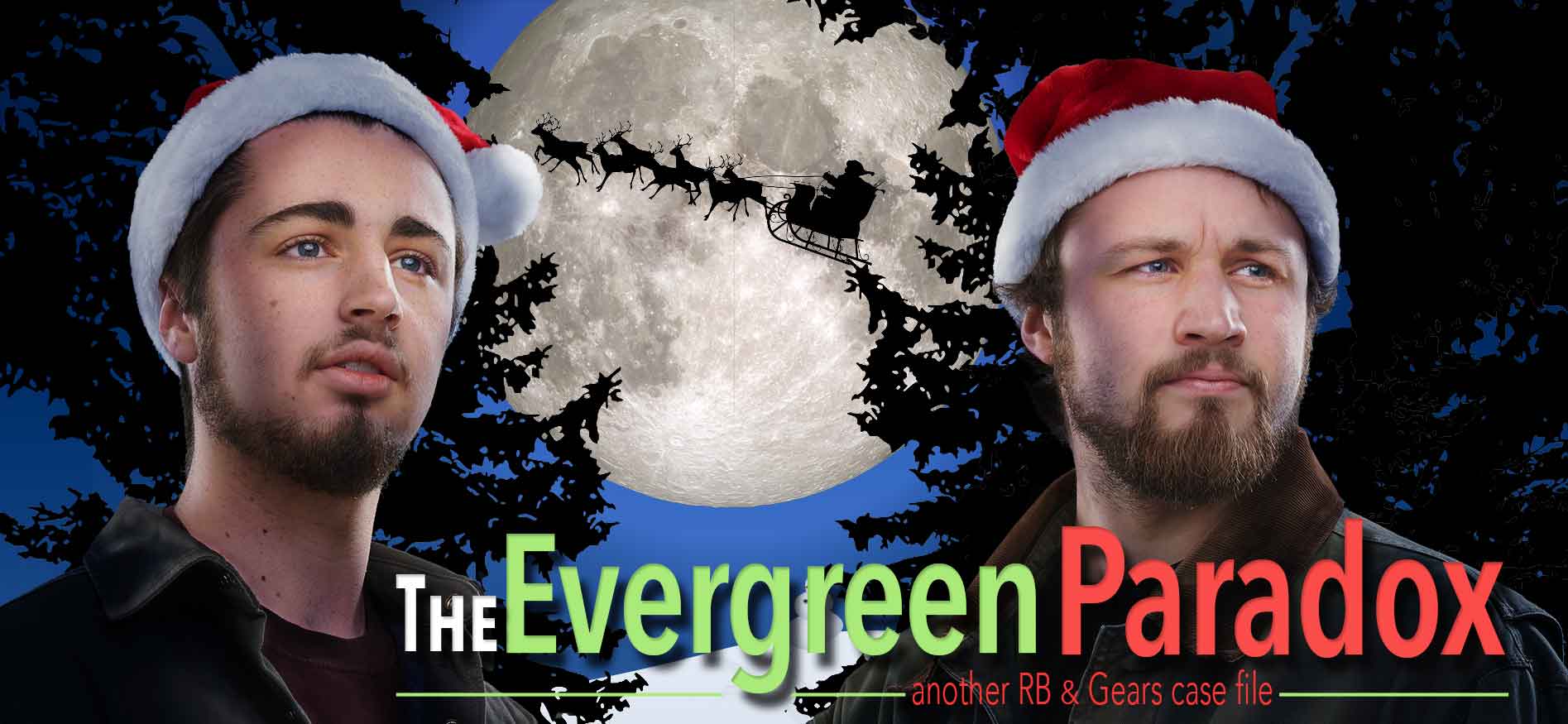 We created a Rocketboy and Gears Adventures Photo Studio Holiday Card to celebrate our Photo Studio abilities. Here's why and how we did it.