Law Office Rebranding Photography
How we approached law office rebranding photography sessions for a recent law firm. And, how to think about client interaction casting.
How we approached law office rebranding photography sessions for a recent law firm. And, how to think about client interaction casting.
Web sites and marketing materials are always evolving and being refreshed. It's one of the ways that companies stay fresh in the eyes of their potential clients… and search engines.  Which is why we got the call to tackle a law office rebranding photography project.
SLS Consulting reached out to me about Dibella Law Offices. They had just moved into a new space. The major rebranding effort was to reflect the new space. They needed a marketing photography library that would represent their company values and team members.
The shot list was generated by the client and contained the usual suspects. There were environmental portraits of the executive team, a group portrait that would also represent the space, slice of life attorney portrait. And, of course, the client* interaction lifestyle photography.
While we normally like to do a location scout prior to the shoot date to make sure that everything is ready, timing scuttled that idea. But, our end client gave us a pretty good description of what was going on. And, with a little art direction guidance from the consulting firm, we arrived on location feeling pretty prepared.
Photography in an Active Office
Photography in an active office space can be a little bit challenging to other people in the office. So, we quickly made friends by giving them a heads up. We were as accomodating as possible and did our best to get the strongest marketing photos without impacting the other offices too much.
Overall, the client was thrilled with the images and the web site rebranding photography became a marketing asset for the firm.
*Client interactions: Do you use actual clients or "fake" clients?
Like just about everything in life, the answer is: "it depends!"
If you have a really good relationship with a client, and they fit the look of who you want your future clients to be, and they are willing, interested and passionate about your business, then they should be fine.
However, if they are just a random person you don't know (or don't know you) very well, don't look like your preferred clients, or are reluctant or shy, then seek alternatives.
The Best "Fake" Customers for a Photoshoot
The best "fake" clients are usually hired actors or models who understand the photography process and can actively participate in creating the look and feel you need. The next best would be hitting up friends and family to come in for the shoot. They already like you and your company. And, often, they will have a vested interest in helping you to succeed in your rebranding photography sessions.
In all cases, figure out who you want your clients to be and then "cast" for actors, models and others to meet those goals.
Related Stories from the Studio . . .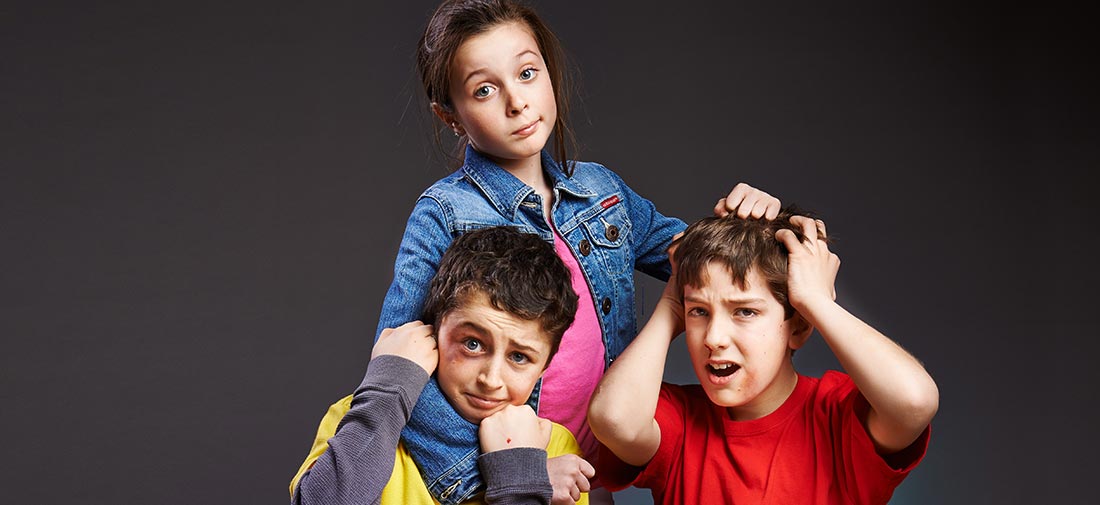 Every parent will recognize Who Me? It's the expression of children working their wiles on their parents in this promo for the photography studio.