An Earnest Production of Marketing Photography
The poster and character portrait shoot for The Importance of Being Earnest
A Trivial Comedy for Serious People
The Importance of Being Earnest is a classic play by Oscar Wilde. Footlight Club director David Marino approached me about creating the poster and marketing photography for his production with some very clear ideas about the characters and the feel of the poster.
Since it is a Victorian farce, it was important to convey that feel, while doing an little "world building", to ground the characters in the poster.
Poster Photography Preparation for The Importance of Being Earnest
The challenge of play posters is that, often, the costumes used for the stage can take certain liberties, as they are never seen close up.
However, a poster is generally a still frame that doesn't move. An audience has the opportunity to study it at their leisure. Any rough edges are immediately apparent.
Luckily, the costumer on this production, Dustin Rennells, is more than up to the task and is very thorough and inventive. I have had the pleasure of working with him on several productions now (Cabaret, Our Town, Honk, Legally Blonde). He never disappoints!
Since the poster was basically a composite, the entire shoot was really about  Character Portraits. Each actor, or pair of actors, as some were about the couples that formed throughout the play, was directed by David to get into character. To help, they would often be asked to recite scenes from the script.
The background of the photos was based on the old Victorian pastoral scenes that were often used for period studio photography. Due to budgets and timing, the rental of a background was nixed in favor of a digital backdrop. This allowed for maximum flexibility during our approval process.
This technique has been used several times for my corporate clients as well, to great success!
Related Stories from the Studio . . .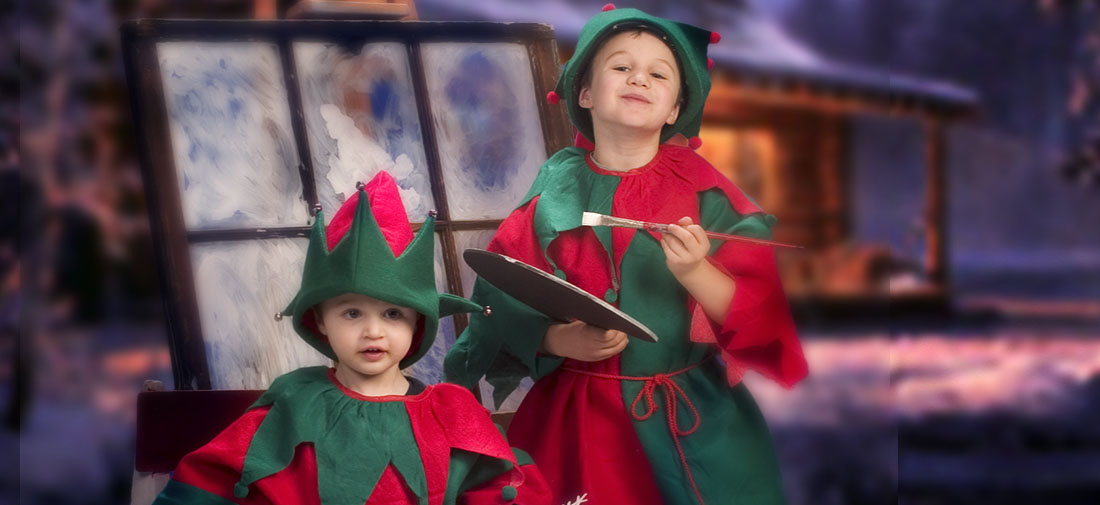 The Frost Brothers were the first inklings of what would later become the Adventures of Rocketboy and Gears