Artscape Gallery Bodies in Motion Reception, October 20, 2017
Don't miss my Night Lights series at Bodies in Motion at Artscape at the Bradford Mill in Concord! Reception Oct 20, 5-7pm. the show is up through Nov 30.
UPDATE: Comm Bfore won First Prize!
Comm Bfore, won First Prize at the Artscape Gallery's Bodies in Motion Juried Show, in West Concord this weekend (October 19, 2017). Robin Bergman, creator of Robin Originals, was the guest curator.
Robin Bergman, the guest juror, is an award winning fabric artist and regularly shows her wearable art nationally every year. She commented that it was a tricky show to judge because of the hight quality of work presented. She was mindful not to pick all the winners from one medium but acknowledges that she could have done so. For more information about her work and a bio see her website: http://www.robinoriginals.com/
The show, Bodies in Motion, featured 29 artists from the greater New England region and is on exhibit through November at the Bradford Mill, Building #23 2nd floor, West Concord, MA. Winners at this show are First place:    "Comm Bfore" by Matt McKee, Second place:"Sway" by Natalie Shudt, Third place:    "Sculpture in the Round" by Bob Kephart, Honorable Mentions go to: "Astrolabe" by Ann Nagle, "Night Lights" by Janet Schwartz, "Time and Place at the Mill" by Margot Grallert.
ArtScape Gallery grew out of ArtScape Studios, founded in 2010 by developer/owner John Boynton with assistance from artist/author and ArtScape artist, Ann Sussman. The gallery holds five shows each year, featuring local and national artists
Part of My Night Lights Series
Night Lights Boston is a series of photographs of night lights while driving the city streets.
It seeks to capture and explore that illusive night mystery that exists under the different, man made colors that speckle the landscape after the sun has cruised to the other side of the world.
Bodies in Motion Reception
Friday, October 20, 5-7 pm, Artscape Gallery at the Bradford Mill is hosting a reception for their latest themed show, Bodies In Motion. Two of my pieces from the Night Lights series are going to be included in the show.
The gallery, located in the 100 year old, 80,000 square foot, Bradford Mill, has been on the art scene since 2010 and is filled with creative people in multiple studios.
Bradford Mill
43 Bradford Street
West Concord, MA
Related Stories from the Studio . . .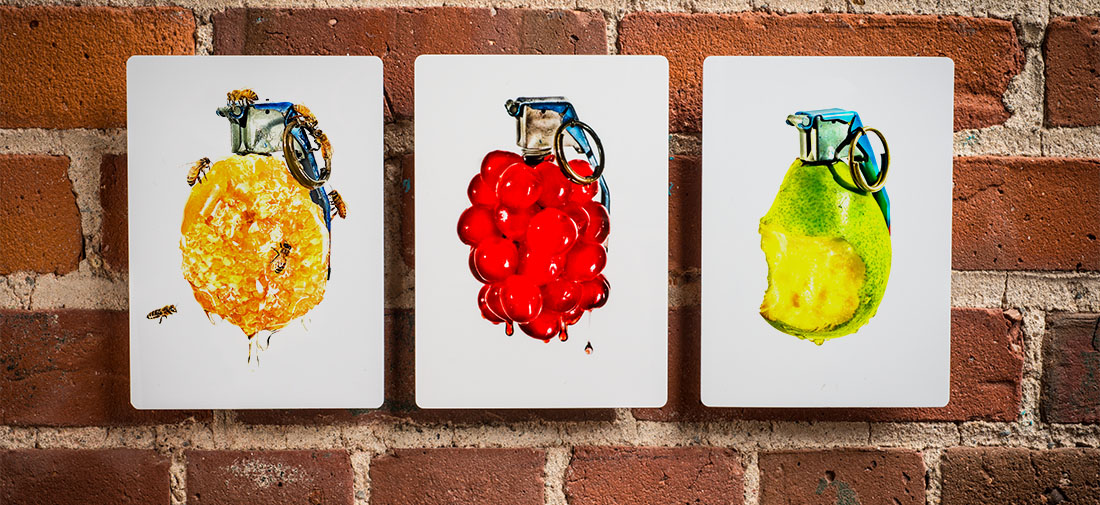 Special deals on Sweet Blasts! series at ART100 Boston at the Piano Craft Gallery. Limited time offer on these limited edition prints!