Honey Doo! New Sweet Blasts! Behind the Scenes Video
Just in time for JP Open Studios 2016, we have a new addition to the Sweet Blasts! series of food and hand grenades. And, here is a short video behind the scenes of the photoshoot out at Friendly Crossways, in Harvard, MA.
Check out how we made this iconic photograph of honey bees, honey comb and a hand grenade fuse.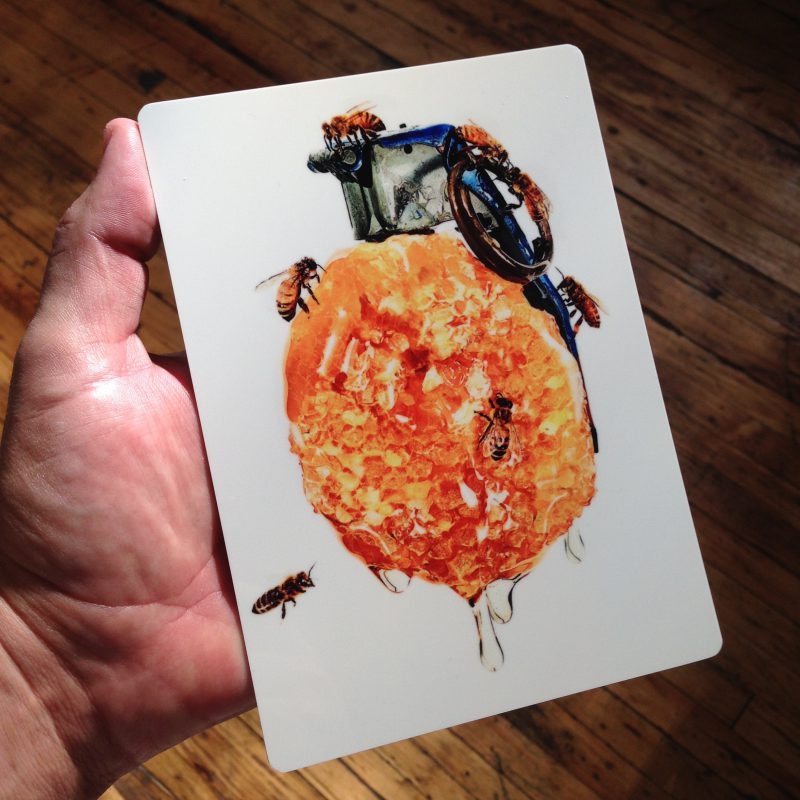 For Sale
Honey Doo! is a limited edition print, archival dye sublimation on aluminum and is ready to hang as is or you can frame it as you wish. It is available as a 5×7, 16×20 or 24×30. Larger sizes are also available by inquiry.
To get your limited edition, shoot me an email using the form here.
Thank you!
My thanks to Mary Helen and Keith at Friendly Crossways for lending me their bees and expertise, to Mike Curvin for capturing the adventure and to Shay McKee for having a strong back and a great sense of humor!
See the Sweet Blast! Collection here.
Get in touch
Interested in Collecting Photography?
Honey Doo! Behind The Scenes Photoshoot
Video: Mike Curvin
Edit and Producer: Matt McKee
Assistant: Shay McKee
Shot on location at Friendly Crossways
Music: Josh Woodward, Goodbye to Spring