Make Sure Your Headshot Matches Your Brand
One of the keys to a great company web site is consistent, awesome company headshots. Here are some tips to make sure your headshots match your brand.
Company Wide Headshots Match Your Brand
I have been told by many web developers and designers that one of the keys to a great company web site is having consistent, awesome company headshots. They help to illustrate your brand and corporate culture to both your customers and future team members. Inconsistent and bad headshots instantly have an impact on how people will perceive your brand and your reputation.
So, unless you are looking for dated, cheap looking, amateur marketing, delete the selfies and the 1980's style school portraits and start planning to look your best to your best customers.
Here are a few tips to get you started.
Many companies use design studios and agencies to help them design the look and feel of their web sites and marketing materials. These professional marketers can also help you plan for your headshots so that they align with your brand's style. They can help you develop standards that will guide your headshot sessions for now and in the future.
They can also help you to plan the shape of the photographs. Should they be square from the chest up or full length? It depends on where it will appear on the page and if it is going to be used for social media.
Remember, planning makes for better headshots! If you are unsure, your photographer should be a great resource for you.
I have always said that wardrobe will never "make" the shot, but it sure can break it!
When planning your photoshoot, establish a wardrobe guide so that your team maintains some consistency. The guideline should reflect your company's regular work attire. If suit jackets and ties are standard, then the photos should reflect it. If your team is more casual, help them to make decisions on what to wear and bring to the shoot.
There are a few guidelines that are standard across both business and casual: solid darker colors will always photograph better than busy prints and patterns.
And clean, well fitting, freshly laundred and pressed cloths will always make a better impression than that wrinkled, worn shirt from the bottom of the pile.
Expressions Express Your Brand
A company's personality is reflected in your team's expressions.
If your business is serious and stern, softer smiles and closed mouth expressions will win the day. If the company culture is fun and outgoing, then big smiles and playful expressions should be universal.
Remember, these expressions should resonate with your target customers and will help them to trust your company with their business.
Setting the Scene for Your Brand
With so many companies having employees all over the place, a simple, clean background and lighting set up can help you to create consistent headshots in multiple locations and at different times.
This way, when it comes time to update your team page with new members, they won't look out of place on the page. We often use a clean, white background so that our client's can easily replicate the look from location to location.
A great headshot photographer is more than just a technician with a camera. They can bring tons of experience helping to direct people to get the best posture and expression, while keeping the look consistent across the whole team.
A hair and makeup artist is the ultimate secret weapon to make professional headshots. They will reduce retouching time (and expense) while helping men and women to relax before going in front of the camera. They can also help out with wardrobe choices and make sure that each person looks their best!
See you on set!
Related Stories from the Studio . . .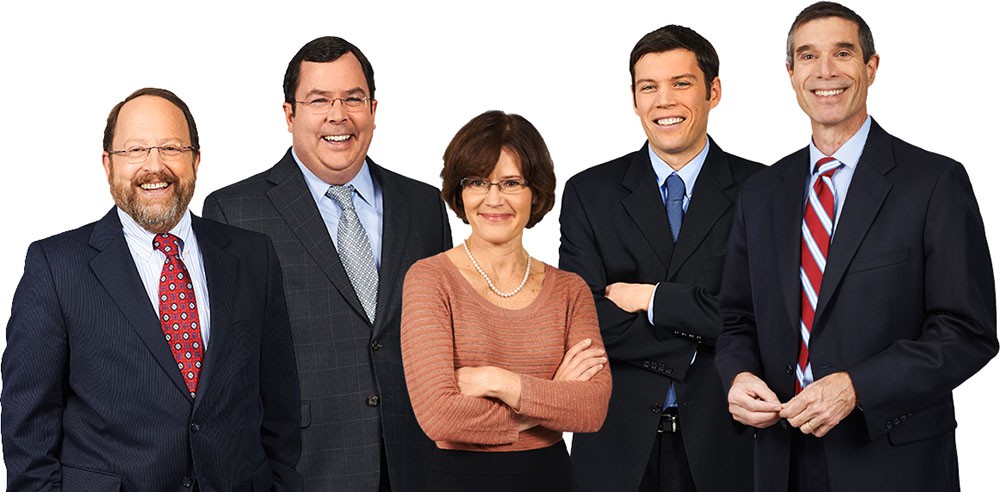 Rebranding photography for a law firm or how to create the most flexible law firm pictures possible of busy lawyers & create group shots when we don't have the time or space.