Someone Who'll Watch Over Me Poster Illustration
Creating the Someone Who'll Watch Over Me poster was a special experience, especially since we had to concept, shoot and do post in less than 24 hours!
Concept to Completion: Someone Who'll Watch Over Me Poster
Creating the Someone Who'll Watch Over Me poster was a special experience.
This was a play written by Irish dramatist Frank McGuinness and produced and directed by Jack Serio, and produced by the Boston Teen Acting Troupe.
The overall tone of the poster was darker and grittier than we had done before for the group.
We created the portraits of the three leads at the studio over the course of a couple of hours.
Post production on the photograph involved photoshop to help illustrate both the gritty situation in the play and the relationships between the characters. We ended up with two versions, to take advantage of marketing opportunities in both vertical and horizontal orientations.
The real challenge of this marketing piece was the extremely short deadline. We needed to plan, shoot and assemble the layout for the poster in just one day!
Luckily, Jack Serio puts as much thought into how to market his productions as he does into the production itself.
In front of the camera, Nate Guevin makes his return visit to my Hyde Park studio. He participated in the photo shoot for Alfred Hitchock's The 39 Steps, last year. Angelo Denofrio and Kyle Jackson round out the cast and the poster.
As always, it was a blast to work with these young, energetic artists.
Related Stories from the Studio . . .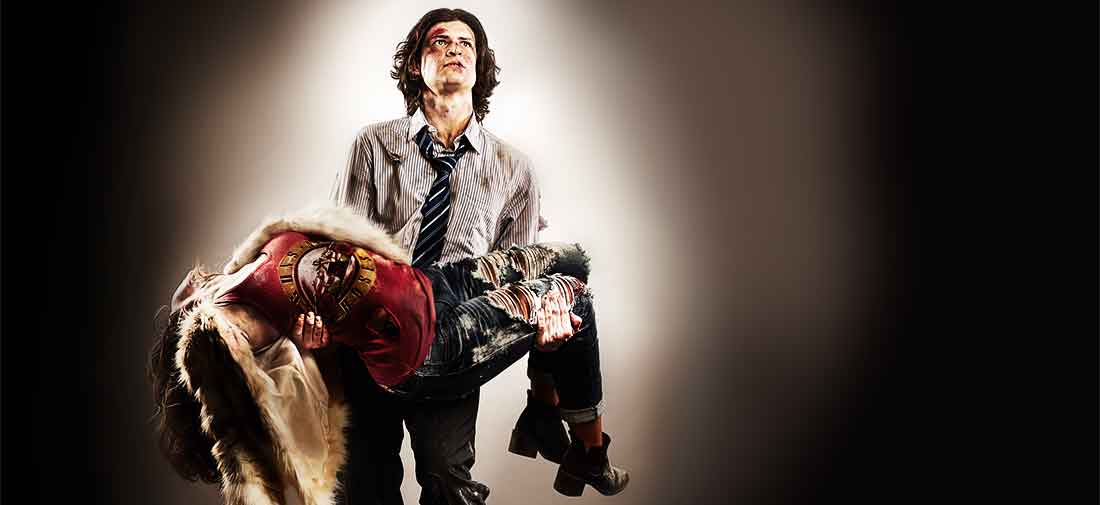 Conceptual theatrical portraits, inspired by romantic religious paintings, to help promote Fiddlehead Theatre Company's production at Boston's Strand.